Shaping the Future of Education with
Custom

eLearning Solutions
Streamlining your education ecosystem with personalized IT solutions. Revolutionize the next generation of talent by collaborating with us to create solutions that enhance the way we learn.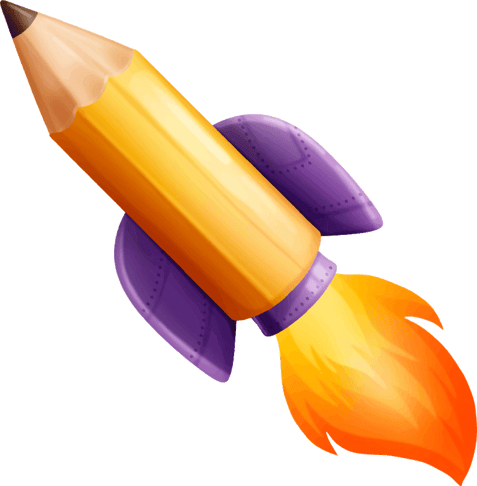 Redefining Education Industry in Digital Era with IT Solutions
A good blend of technology can work miracles anywhere. The proliferation of digital technologies is forcing businesses across industries to rethink their business operations strategies and the education industry is not immune to this digital transformation.
With the global economy becoming more focused on information and ability, educational institutions are evolving from traditional teaching approaches into a blended classroom with anywhere, anytime learning. Technology blended education aims at boosting personalization, engagement, and, enhanced outcomes that will benefit not just students, but also instructors and institutions.
It's a win-win situation for individuals, institutions, the government, and society.
Global e-learning market by 2026.
Open online course industry by 2026
Corporate eLearning industry by 2026.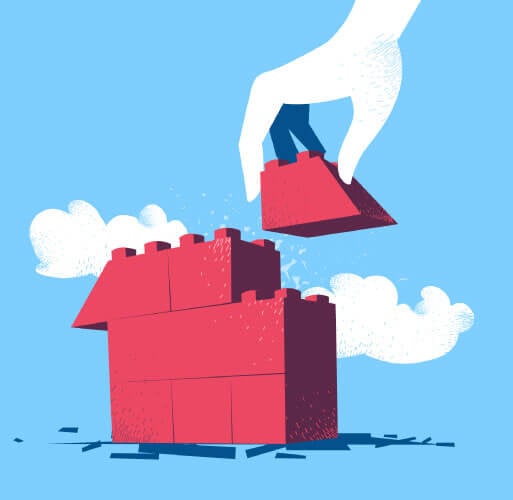 Let Terasol Assist You With Your Digital Transformation Journey.
Terasol Technologies as an educational software development firm aims to redefine learning for students and trainers. Our focus is to restore the value of education using the latest technology to help businesses sustain in the digital era. Terasol emphasis is on individualized, anytime, anywhere learning, enabled by the creative application of smart technologies.
Our team has extensive expertise and skills in developing educational software that uses the most up-to-date learning methodologies, such as gamification, social learning, blended learning, and interactivities.
We enable educators to make a positive difference in the lives of learners.
Unleash The Potential of Digital Learning with Our Stellar Services!
Terasol's educational software development services are more than just ideas, development, and launch. To facilitate new learning experiences, we offer complete round-the-clock app support and maintenance services.
Learning Application Development
Learn anywhere, anytime with our responsive and scalable mLearning applications. Apps like corporate training apps, employee engagement apps, tuition apps, skill development course apps, etc.
Custom EdTech Software Development
It entails researching the customer's business operations in order to give tailored education app development and EdTech SaaS solution development.
Software Reengineering
Updating existing educational systems and apps to meet the most recent EdTech security, usability, and interoperability standards.
Third-party Integrations
Align custom-built software with in-house educational systems, eLearning solutions, and on-demand technical tools.
Digitalization, Automation, and Optimization
Improving customer educational software performance by streamlining and optimizing the business processes to make an innovative solution.
Digitalized Solutions To Transform Education Industry
Our solutions make education software development associated with convenience and comfort. Whether you are a business trying to train employees or an educator needing to provide courses or assess learner performance in real-time, our eLearning solutions can help you make a difference.
Learning Management System
Our outstanding learning management solutions streamline and integrate the institute's diverse activities, processes, information flow, and so on in order to synchronize their resources.
Communication interfaces (file sharing, messaging, video conferencing)
Gamification
Plugins and extensions
Scheduling training sessions
Integration of a knowledge base
Student Information System
A Student Information System, or SIS, is a web-based platform that stores and tracks all student information, such as grades and attendance records.
Scheduling
Attendance monitoring
Class registration
Transcripts and communications
Academic grades outcomes
As for education providers, an eLearning portal is a web application that allows learners to engage and collaborate on eLearning content such as courses, presentations, podcasts, and examinations.
Assessments and quizzes
Digital accomplishment badges
Reporting dashboards
Recommend content engines
Content Management Systems
A Learning Content Management System is a multi-user platform that unifies content development, delivery, publishing, and analysis.
Content publishing and editing
Gamification
Collaborative Authority
Repository for all forms of content
Virtual Classroom Solutions
With extensive subject experience, we provide virtual classroom solutions to assist enterprises in delivering online lectures and tutorials at any time and from any location.
Video Conferencing
Screen Sharing
Document distribution
Whiteboard online
Online Proctoring Solutions
An online proctoring system is a sophisticated AI-enabled tool designed to ensure a cheat-proof and safe testing environment.
Audio and video monitoring in real time
Live interaction with examinees
Ensuring patrolling of browsers
Alerts about incidents
Learning Analytics Solutions
Learning analytics provides meaningful insights for your learning and development programs by capturing new types of digital data and using data science, big data, and AI.
Individual learning progress
Performance evaluations
Dashboards for user activities
Track behavioural Patterns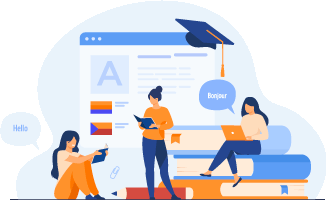 Have an EdTech Project Idea?
Get a Glimpse of Our Work
Every project we've worked on has provided its own set of opportunities and challenges for our growth. Our team overcame all of these challenges creating masterpieces for EdTech businesses.
Transforming EdTech Platform Digitally-

UBLamp
An interactive, accessible, and fully functional learning management system software that can be supplied to educational institutes on a franchisee basis, used by teachers, and aids students in receiving a higher quality education.
Country United States
---
---
---
Completion Time 6 Months
---
Team Size 45 members
---
Core Tech Swift, Kotlin, Adobe XD
---
UI/UX Design
Branding
Logo Design
Edutech
Digitalized Learning with Our EdTech Solution-

CBS iCentral
An EdTech app that offers a digitized learning experience by developing an app that allows students to order books and access digital study materials to meet the demand for quality online education.
Country India
---
---
---
Completion Time 1.5 Year
---
Team Size 6 members
---
Core Tech Swift, Kotlin, PHP, MySQL
---
Coupon System
Payment Gateway
Multiple Currency
EdTech Solution for Publishing House-

Nursing Next
An application that would provide students with subject-wise learning materials including quizzes and worksheets to enhance their knowledge.
---
---
---
Completion Time 8 months
---
Team Size 10 members
---
Core Tech PHP, MySQL, Bootstrap, Kotlin,
Adobe XD
---
UI/UX Design
Branding
Web Design
Redefining Learning for Special People with

Fabulaa
An application for impaired individuals that uses audio-visual outputs to assist them in successfully communicating with their peers.
Country Dubai
Completion Time 1 Year
Team Size 4 members
Core Tech Swift, Kotlin, Adobe XD
UI/UX Design
Text To Speech
Logo Design
Multilingual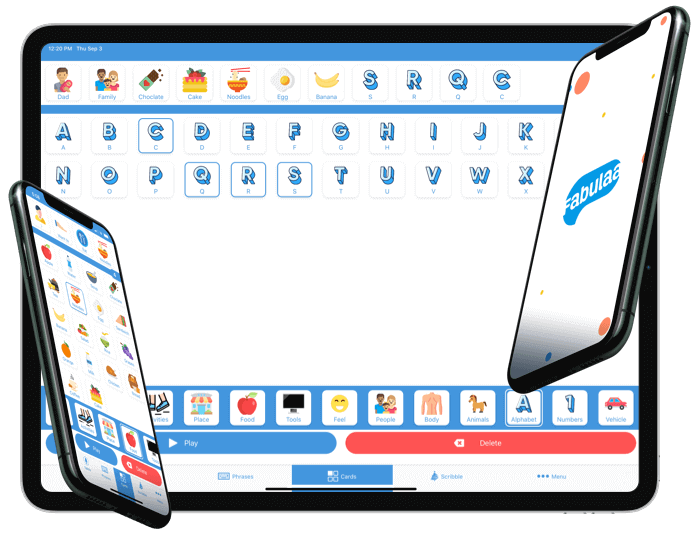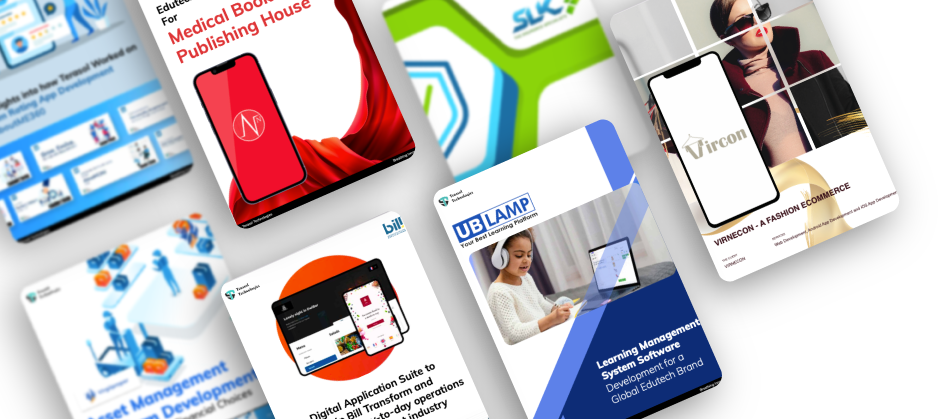 Learn more about Terasol's expertise.
Technology We Work With
Our team can assist you in selecting the appropriate technology stacks for your EdTech project development to ensure it is adaptive, scalable, fast, and secure.
Turn Your Ideas into a New Driving Force to Empower Learners.
Know what's going on around the world and keep updated!

Want to get started with a good Learning management system? Here is a 10 step guide to implement the LMS platforms for your business.

Here we compare SaaS or Hosted LMS with its pros and cons that can help you to ascertain the best LMS Solution for your business.

Get key insights into how you can efficiently work with Bespoke software development companies and cater to your business development needs.