Resource and Staff Augmentation Services for Rapid Development
Terasol's IT Staff Augmentation services can help you speed up your project development and create conversion-centric products. Our resource and staff augmentation team hold a vast experience in various industry niches and can help you craft flexible, scalable, and efficient digital solutions for your business.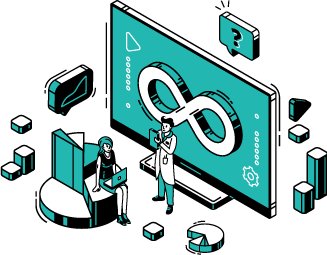 With Terasol's resource and Staff Augmentation services, you can bridge the gap between your hiring needs and the required professional skill sets. On-demand experts with specific skills from us can help you wrap up your projects efficiently. Be it a full-fledged development team, developers, or highly-skilled project managers, our team can cover all your on-demand hiring needs. When you outsource talents from us, you get to be a part of the hiring process and also interview individuals to find the right talent.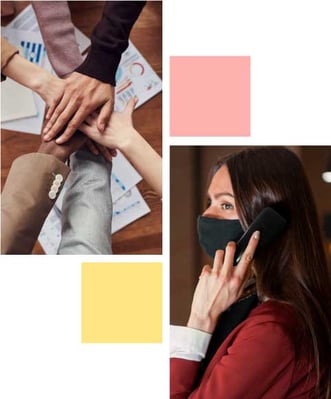 How Staff Augmentation Can Help My Business Thrive
Resource and Staff Augmentation can be a great option if you recently lost key team members or need IT to support an ongoing or a new project. IT Staff Augmentation is an affordable and time-saving alternative for in-house developers.
With IT Staff Augmentation from Terasol, you can save up on time and energy invested in training individuals by outsourcing highly skilled and flexible team members for ongoing processes.
Resource and Staff Augmentation services can also help you access targeted talents who have years of expertise in crafting solutions that align with your business nice,
It can help your key team members to focus on tasks that matter and save time. While the offshore developers take care of tasks such as maintenance and updates.
Outsourcing talent is more secure than hiring freelancers. As you can ask the resource and staff augmentation team to sign NDA and run background checks to confirm their work ethics, skills, and approach.
IT Staff Augmentation can also be a great alternative if your brand is working on time-bound projects as in Staff Augmentation you will pay the team members only for the period you hire them.
Resource and staff augmentation services can also help businesses overcome backlogs related to product management and staff hiring process with on-demand talents
Staff Augmentation can be of great help if you need a talent who can work through language barriers between you and your clients to ensure a smooth development process.
Build An Offshore Team With Terasol Today
Get Free consultation anytime.
Our Staff Augmentation Services
Our resource and staff augmentation services help businesses stand ahead of the curb with scalable and secure solutions.
Dedicated On-Demand Team
Staff Augmentation can be of great help if you need a talent who can work through language barriers between you and your clients to ensure a smooth development process.
Contracts & OKRs
To ensure secure and safe hiring for our clientele, Terasol assists in defining business objectives and creating the final contract, documentation, and NDA by it.
Flexible Team
By outsourcing talents from Terasol Technologies, you will have access to a team that coordinates with your timezone and maintains transparent communications to provide better results.
On-Boarding Support
At Terasol, we also provide your business onboarding support so that you can get started easily and streamline the development process with our resource and staff augmentation team.
Pay As You Go Model
Our Resource and Staff Augmentation team works on milestone-based models. Based on your project needs we will set up milestones and you can make payment accordingly.
Managed Recruitment Services
Be it profiling the right fit, interviewing them, or getting them on board with your project, we will handle every aspect of it to ensure your project has a smooth sail.
Terasol Offers Staff Augmentation Services For Critical IT Roles
Test Automation Engineers
Let's Discuss Your Projec

t
Let us know your project idea to turn it into an amazing digital product
Insurance
Convenient, fast, and secure digital solutions from our resource and staff augmentation team can assist finance businesses to thrive in the competitive marketplace.
Media
Scalable and interactive digital solutions to assist media houses in sharing information using content streaming and publishing with ease.
Healthcare
Patient-friendly digital solutions from our resource and staff augmentation team make it easier for your clients to get help, book appointments, and pay securely for your services.
Retail
Business-specific solutions to help you provide an enhanced shopping experience to your audience for improved conversion and brand image.
Marketplace
Our resource and staff augmentation teams can build interactive marketplace solutions and tools to help merchants take a community-centric approach to business growth and expansion.
Education
We deliver LMS solutions and customization assistance to support your target learners and build knowledge with your products and services.
Hospitality
Interactive, manageable, and feature-rich digital solutions from Terasol's resource and staff augmentation developers to help in visitor tracking, bookings, and staff management without any hassles.
Fintech
Use of Financial technologies to help you facilitate automated investments, insurance, and banking services for your target audience.
Frequently Asked Questions
What Is Resource and Staff Augmentation?
IT Staff Augmentation process is a specialized and highly targeted recruitment process, wherein an organization or a startup outsources their niche requirement process to a third party. Staff Augmentation is deployed when a company needs an additional workforce, on a temporary or permanent basis.
Do you think Staff Augmentation would be a great fit for Startups?
Yes, Startups often have a limited budget and deal with the pressure of faster project delivery as well. In such cases, outsourcing talents who have years of expertise in similar business niches can save your time and energy in training your team and is much more affordable than hiring a dedicated team member permanently.
I want a Remote-only team with on-demand flexibility? Possible?
Yes, at Terasol we have a well-defined onboarding process and streamlined communication flow for our Resource and Staff Augmentation team that helps us coordinate with clients functioning at different timezones. We are also experienced in remote recruitment, onboarding, and documentation process which ensures smooth coordination and long-term flexibility.
Why should I opt for Staff Augmentation services from Terasol?
Our in-house team holds 7+ years of experience in creating digital solutions for businesses. Our resource and staff augmentation team has worked with reputed brands and delivered cutting-edge mobility and digital solutions. Our vast expertise and streamlined onboarding can help you fulfill your staffing needs.
What are the perks of adapting to Resource and Staff Augmentation services?
Staff Augmentation helps you to hire talented team members and saves you from the trouble of training and mentoring. Further, instead of paying for an in-house team all-around the year with Staff Augmentation, you will only pay for the services you are accessing.
Will you assist in the post recruitment process as well?
Yes, we assist even after the completion of the recruitment process. After we have selected the best talent for your business needs we will also help you create documentation, contracts, and NDA that caters to your business-specific needs.
Looking for Other Services?