Be a Part of

Disruptive, Innovative & Ambitious

Team at Terasol
Hey Ho Sailor, We're Hiring!!!
Ever wonder what a healthy workspace with infinite freedom to grow, create, and expand would look like? If yes, then Terasol is just the office you need for your career growth. We're offering jobs in Noida for those with a soft corner for tech.
Our team values innovation, diligence, and disruptive individuals with unique talents and values. The Terasolite culture celebrates and nurtures all that's unique about you and helps you accelerate your career growth with new challenges and opportunities as well.
To be a part of a team that is all-inclusive, growth-oriented, and value-driven, hop on to our Terasol Ship today!! The Terasol hiring team looks forward to having you onboard as a comrade.
Looking For Jobs In Noida?
Be a part of growth oriented team that helps you unleash your hidden genius
Why join Terasol Technologies
We're a highly driven and diverse team of talented innovators and through Terasol hiring, we strive to find talents who'll help sail through the sea of tech with their creativity and unique touch at everything.
Hopping on to Terasol ship will help open up the doors for all-around development and growth. We not only want you to perform at what you're good at but also are invested in helping you step up with training. We offer mentorship and training to help you broaden your scope.
Also, we aren't all work and no play!! Team trips, outings, fun games, you name it and we do it all to help stimulate those creative nerves.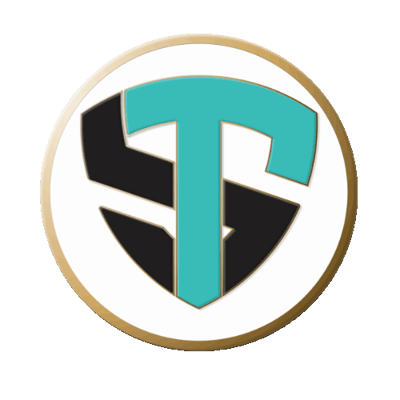 Accomplishments That Keep Us Going
Perks of Being a Terasolite
Employee Referral Benefits

Once you hit the "apply" button on the page and fill out the questionnaire you'll be asked for your CV. We would love it if it is in English as that's our preferred language of communication and shows us directly how awesome you're.
If you're a developer do not shy away from sharing your Github and Bitbucket profile. This will allow us to understand your coding style and creative sparks as well. If all of this aligns with our requirements our Terasol hiring team will ring you for further stages
During the recruitment process, the Terasol hiring team will send you tasks based on the profile you applied for. It will help us gain a clear understanding of your skillsets and thinking process.
So, if you're planning to put your best foot forward we strongly recommend you complete the task within the given deadline. Usually, the task would take from 2 to 5 days and we'll set a deadline for you. In case of any doubt or roadblocks feel free to reach out to us! Also, the task we assign is solely for the hiring purpose and we won't use it commercially.
Once you've completed the initial tasks and the Terasol hiring team has confirmed its alignment with our expectations we'll send an interview invitation.
We usually conduct interviews via Google Hangouts. In the interview, there'll be one individual from the Terasol hiring team and one person from the team you're applying to join.In this phase, we'll focus on understanding your suitability for the role. We'll discuss in detail your experience, skills, and attitude, as well as your motivation and aspirations. What we care about most is simply to get to know you better, and thus we would appreciate your honesty & openness.
During the final meeting, you will have a chance to meet your potential leader. We will dive deeper into the answers from the previous stages and focus on your career goals, experience, and motivation. We will provide you with the space to clarify any doubts or questions that you may have.
#5 Pair Programming
(For Developers Only)
With pair programming, we want to get a glimpse of the everyday tech human that you're a.k.a. a peek into your best self while you work on everyday tasks.
You'll be sharing your screen during the session so that we understand how you handle tasks. You are of course allowed to search for any information needed to complete the task – check the documentation, Google anything you need. We conduct this whole meeting remotely, via Google Hangouts, so you can relax and do your tasks from the comfort of your couch.
If everything goes well at each of these steps - you'll find a job offer in your mailbox very soon.
Want to get exclusive insights into our culture? The

Holy Handbook

will guide You...
Frequently Asked Questions
I didn't get through the recruitment process the first time. Can I try again?
Sure! We encourage you to boost your skills and try again. If you didn't get the job you applied for - feel free to send your application for any other position that suits your requirements. In case you'd like to give the same position another try, we ask you to wait 6 months before your next attempt. Also remember that you can always ask for feedback.
Can I work 100% remotely?
Yes, you can work 100% remotely and within flexible working hours in some cases. You can work however you feel is best for you, as long as you are able to join your meetings (online). It is also important to mention that we all live in a similar time zone, which is one of the main reasons why we hire candidates from selected parts of the world.
I am also pursuing higher education will it be possible to get days off during the exams?
Absolutely yes! we love to see Terasolites growing and thriving, You can let us know a few days before your exams and apply for leaves to get days off.
I plan to expand my profile in the future, is it possible while I work in Terasol Technologies?
We love versatile humans, not only do we help you expand beyond your current profile, but we also provide training and certification support to help you skyrocket your career growth.