Work With Innovative IT Managed Services Companies for Business Expansion
Terasol's data-driven Managed Services can help you access higher ROI, enhanced productivity, and long-term success. Our unique approach to digital product management makes us amongst top IT managed services companies
Our Managed Services Includes
Planning to work with leading IT managed services companies? At Terasol, our innovative managed services can help you enhance conversion and overall ROI
Technology Solutions
Terasol's Technology solutions sets it apart from IT managed services companies in terms of efficiency and all-round support. From implementing your idea to expanding it we cater for all your digital expansion needs.
Mobility Solutions
Mobility solutions from top IT managed services companies likes ours can help your brand efficiently launch new solutions and maintain the existing ones for long-term success and growth.
Cloud Management
Our DevOps flow ensures smooth development of your cloud-based digital solution. Apart from data management and optimization our conversion centric approach helps us rank amongst top IT manages services companies.
IT Infrastructure
Our in-house team can set up the complete IT infrastructure for your business. This includes deploying routers, networks, LAN, WAN, software, and tools to ensure scalability and efficient performance.
IT & Customer Helpdesk
Our developers can easily help businesses to set up and manage their IT and customer helpdesk. This in the long run ensures a smooth customer experience with your brand.
Digital Solutions
Our services can help you manage your digital solutions such as websites, web apps, and mobile apps. For this, we provide consistent optimization and maintenance to ensure efficiency and conversions.
Let's Build the Right

Thing, Together.
Get Free consultation and let us know your project idea to turn it into an amazing digital product
Accomplishments That Keep Us Going
OUR MENU
A complete IT solution to revolutionize the way how restaurants serve their menu to guests.
Country United States
---
---
---
Completion Time 6 months
---
Team Size 5 members
---
Core Tech Swift, Kotlin, Node.js
---
UI/UX Design
Branding
Logo Design
Quality Assurance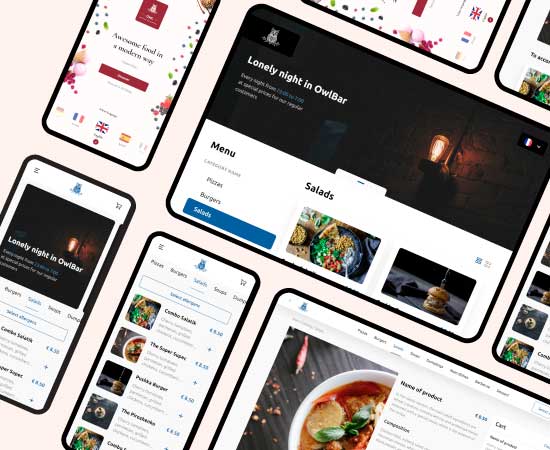 An Edutech Enterprise Suite Solution For Elearning.
Country United States
---
---
---
Completion Time 6 Months
---
Team Size 45 members
---
Core Tech Swift, Kotlin, Adobe XD
---
UI/UX Design
Branding
Logo Design
Edutech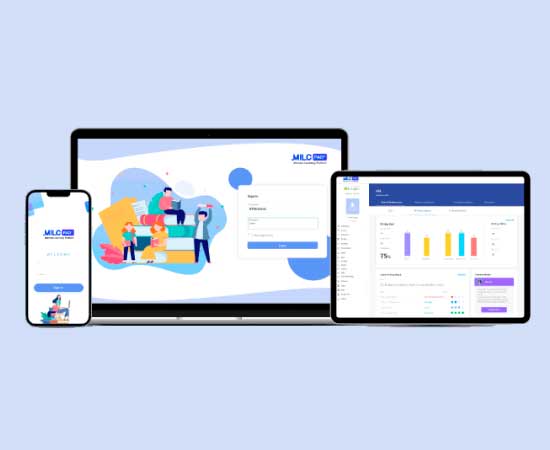 Insurance
Convenient, fast, and secure digital solutions from our IT managed services companies to assist your finance and insurance business thrive in the competitive online marketplace.
Media
Scalable and interactive digital solutions to assist media houses in sharing information using content streaming and publishing with ease.
Healthcare
Patient-centric digital solution sets us apart amongst IT managed services companies, our digital solutions makes healtcare services accessible for patients.
Retail
Terasol crafts business-specific solutions to help you provide customers an enhanced shopping experience to your audience for improved conversion.
Marketplace
Manageable and conversion-centric multivendor marketplace solutions for business growth makes us one of the reliable IT managed services companies.
Education
We deliver LMS solutions and customization assistance to support your target learners and build knowledge with your products and services.
Hospitality
Interactive, manageable, and feature-rich solutions from our IT managed services companies can assist in visitor tracking, bookings, and staff management.
Fintech
Our innovative use of Financial technologies to help you facilitate automated investments, insurance, and banking services.
Frequently Asked Questions
What are the benefits of Managed Services?
Top IT managed services companies can help you outsource crucial aspects of your digital solution's management and maintenance. It is also an affordable alternative to hiring a full-time IT support team. With our Managed Services you can ensure your solution's growth, expansion, and optimal performance without worrying about managing a team.
Who owns the intellectual properties?
Our clients are the sole owners of all intellectual properties and designs, codes, and information. Usually top IT managed services companies like ours will sign an agreement regarding the same before we start a new project.
Do you cover mobile apps and websites under managed services?
Yes, our just like leading IT managed services companies, we provide support, maintenance, and development for all your digital solutions we have dedicated teams to manage every digital asset of your business.
How will you ensure data security and data integrity of my business information?
When you sign up for Managed Services from Terasol Technologies, we prepare an agreement regarding the same before getting started with the process. In this, you'll hold the rights to your intellectual properties, designs, codebase, and documentation.
Will you be able to design and develop new digital solutions for my business as well?
Yes, be it a mobile app, website, or web apps our in-house team of developers can easily craft any digital solution you need for further expansion of your business.
Why Terasol for Managed Services?
Terasol has a stellar experience of more than 7 years, wherein we have successfully delivered 2000+ mobile apps, digital platforms, and IoT solutions for some of the biggest brands. Our 170+ strong team has served 600+ brands, globally which makes us a leading force amongst top IT managed services companies.
Access Conversion Centric and Streamlined Managed Services
Why Choose Us
Our innovative solutions for digital accelaration makes us rank amongst top IT managed services companies.
All-inclusive Support
From creating the wireframe to providing ongoing support and management, Terasol's development process can easily assist you with various digital transformation needs.
Innovative Solutions
At Terasol, we always use the latest technologies and modern coding standards which helps us rank amongst top IT Managed services companies and ensure our solutions would thrive online,
Flexible Engagement Models
We work on flexible engagement models which cater to different business sizes. Be it small or enterprise-scale businesses, we can fit in your business transformation needs with ease.
Transparent Development
During product development we ensure transparency of your project's progress by adhering to feedback oriented development which helps us stand apart from IT managed services companies.
Domain Mastery
Our expertise in creating solutions for a variety of industry niches helps us craft solutions that provide niche-specific features for your business needs.
Competitive Pricing
We provide strategic pricing for the software development services we offer which competes with pricing of to IT manages services companies. This allows you to only pay for services you access.
Looking for Other Services?