Enterprise Application Modernization Consultancy
For Growth & Conversion

At Terasol we assist businesses to map out enterprise modernization journey that aligns with business-specific needs.
Why Consider Enterprise Modernization?
Enterprise Modernization allows businesses to cater to significant backlogs in Legacy Application Management. This helps businesses to stand ahead of the curb and make their services relevant amidst rapidly transforming technology and customer expectations.

CIOs Spend
60%

Of Their Time In Managing Legacy applications

leaving no time for strategy and further expansion

42% of Online Businesses Face Challenges Regarding Legacy App
Resulting in operational and productivity issues

40% of Old IT Businesses do not have the Tools To Handle Modern Compliances
Resulting in issues with security and scalability

33% of Legacy Businesses Experience High Cost For GDPR Alignment
Leading to disruption in overall finances
Enterprise Application Modernization Consultancy For Long-Term Success
Enterprise Modernization Consultancy is the first step toward successful Legacy Application Modernization. With reliable enterprise application modernization consultancy Services, you can easily identify backlogs in your legacy application and plan an effective blueprint for Legacy application modernization.
At Terasol, we use our years of industry expertise and our understanding of ever-evolving tech spaces to help businesses get ready for the competitive digital environment. Our experts identify the scope of further innovation and strategize ways to use modern tech for catering to complex business woes.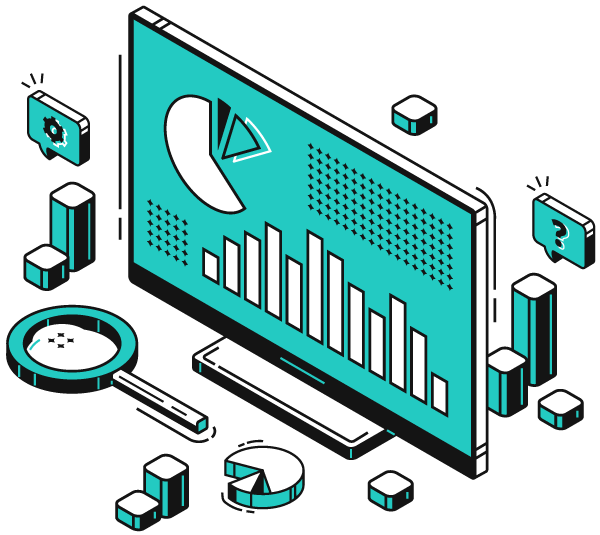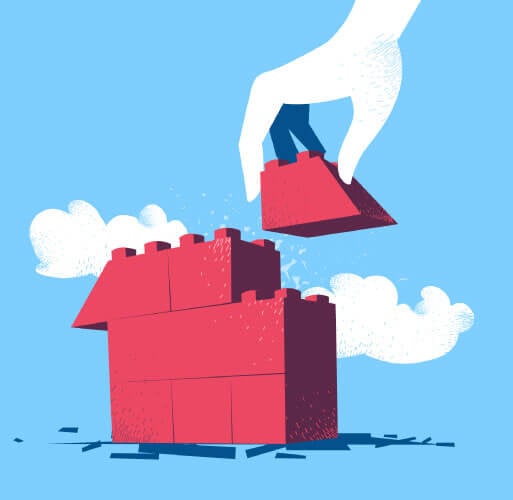 Solve Core Challenges in Your Legacy System With Us
Answer Core Challenges With Enterprise Modernization Consultancy
Enterprise Application Modernization Consultancy can help you identify core issues with Legacy Applications and build a future-ready digital infrastructure for your business.
Performance
---
An outdated codebase makes your digital solution slow and hard to navigate. Shifting to a modern codebase through the Legacy modernization process allows you to improve your performance.
User Experience
---
Consistently evolving customer expectations make smooth navigation a must. With the Enterprise modernization process, you can upgrade your front-end and enhance the UX.
Security
---
Due to outdated code base legacy systems are usually vulnerable to cyber security threats. Enterprise Application modernization consultancy helps businesses in identifying and fixing security loopholes.
Return On Investment
---
Legacy Application Modernization allows businesses to create a future-ready and scalable digital infrastructure that ensures higher ROI in the long run.
Make Your Legacy Application Future Ready With Terasol
Our Sucess Stories
Insights into how Terasol's Product Engineering services assist brands to ace the market-competition
Bill App offers a complete operation management suite for restaurant businesses of every scale. Our experts developed the complete digital application suite to Help Bill Transform and Digitize the Day-to-day operations of the restaurant industry.
Country France
---
---
---
Completion Time 2.5 Year
---
Team Size Varied from 8 to 15
---
Core Tech React Native, Angular, Kotlin, Web Socket,
Node.js, PostgreSQL
---
Chain Management
POS
Franchise
Retail Food
VirgilProper is a financial assistance company. At Terasol, we created an asset management platform that allows individuals and businesses to digitally record and track their assets rather than keeping a physical record.
Country Namibia
---
---
---
Completion Time 4 months
---
Team Size 5 members
---
Core Tech React.js, Node.js, SQL, Figma
---
UI/UX
Pre-Booking
Table Management
Bill Split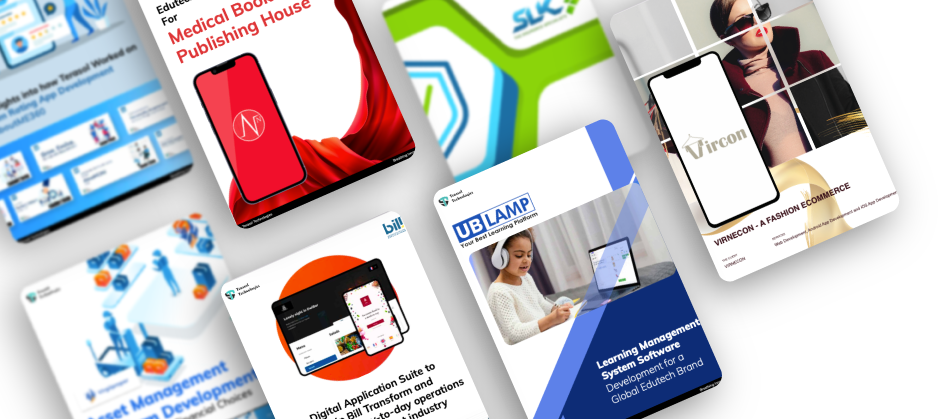 Learn more about Terasol's expertise.
Terasol's Unique Approach To Enterprise Consultancy
Life Sciences:
Innovative and data-driven digital products to make the pharmaceutical research and development process for medical professionals faster, more accurate, and easier.
Hospitality
Interactive and manageable products to help in visitor tracking, bookings, and staff management for hotels and restaurant businesses without any hassles.
Banking And Finance Services
Fast, and secure digital solutions to help your users instantly access banking and finance services. This would not only make your services more reliable but provide a competitive edge as well.
Insurance
Convenient, fast, and secure digital solutions to assist your finance and insurance business thrive in the competitive online marketplace.
Manufacturing
Streamline your overall manufacturing operations and enhance your staff productivity with industry-specific custom digital solutions from top product development companies.
Education
Innovative and easy to manage LMS solutions and customization assistance to support your target learners and build knowledge with your products and services.
Information Services
Bring your ideas to life with our custom development services. Our team can build intuitive and conversion-centric product development to help your brand stand ahead of the curb.
Planning to Evolve Your Legacy System for Higher Conversions?

Legacy application modernization is a process, not a destination. Take a look at the marvelous benefit of application modernization for your business.

Read to know more about modernizing your system. Here are the best legacy system modernization approaches to consider to overcome its top 9 barriers.

Check out the three-step IT modernization strategy. For effective modernization, it is important to modify the architecture, infrastructure, and delivery.