Powering Transformation With Hospitality IT Solutions To Enhance Experience
Delivering tailored hospitality IT solutions to modernize processes, customize, engage, and enhance customer experience.
Turn Challenges Into Opportunities
The hotel and travel industries have been flipped on their heads. New market entrants, new business strategies - and new threats in the form of the global pandemic - have already emerged. Every customer appreciates being handled with respect, and this is where technology comes into play. Hospitality is all about being humble and making the guest feel at ease.
The hospitality industry must embrace digital transformation to keep up with changing guest expectations and demands. Every touchpoint must be rethought, leveraging new technology to offer possibilities in the face of the ever-changing global environment to redefine the customer experiences.
Hospitality combined with new digital technology is shifting towards a customer-centric approach.
Global Market Size of The Hospitality Industry by 2022.
Market Size of Smart Hospitality Sector by 2029.
Growth in Revenue by Implementing New Technology.
Terasol Technologies is skilled in providing comprehensive hospitality IT solutions in cost-effective manner.
Modern technologies introduced by the digital era have enabled guests to have rich immersive and one-on-one personalized self-service experiences. Our techies are working with the latest tech tools such as social computing, IoT, Cloud, and big data analysis to assist businesses in boosting operational efficiency and thus increasing income.
Working closely with our clients, ranging from small restaurants and pubs to large global businesses, our solutions are all about bringing people, processes, and technologies together to promote efficiency, employee experience, and customer satisfaction.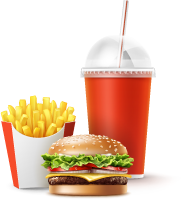 Food and Beverages
Terasol's purpose-built solutions for food and beverage provide exceptional service with a point of sale that is readily integrated with payment, loyalty, and delivery creating smarter environments.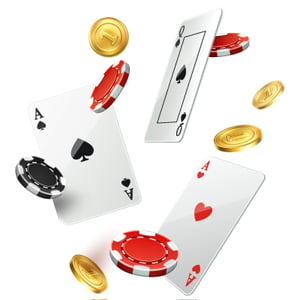 Casinos, and Gaming
Increase non-gaming revenue and customize guest services to take the pub or casino experience to the next level of profitability.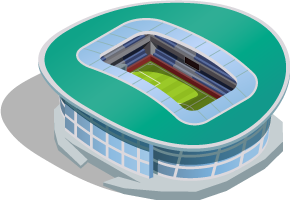 Stadiums
Reserve your stadium's event area making it more visible, engaging for customers, and watch your profits soar.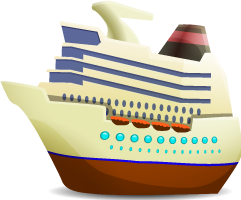 Cruise
Streamline cruise operations using solutions that track fleetwide performance and manage passenger and crew activity onboard.
Be More Tenacious. More Profitable. More Customer-Centric.
Application Development
With our systems integration consulting services, we enable our clients to collaborate with many partners while maintaining a cohesive approach to developing the best solutions for their business objectives.
Product Engineering
With end-to-end software product engineering services, Terasol is a global leading software development firm that assists startups and organizations in producing amazing products, solutions, and experiences.
Infrastructure Management
Hybrid Cloud services and Application Monitoring are used to provide a high-quality experience for all guests across the ecosystem.
Enterprise Mobility
As trusted mobility IT services partners, we are always up-to-date with current industry trends and technology. We assist clients in evaluating, designing, and implementing mobility solutions that are appropriate for their business needs.
Digital Transformation
Using a powerful combination of technical skills, low-risk techniques, and proven experience, we can support a smooth transformation of an outdated software system. Terasol can assist businesses in transforming and implementing strategies while investing in the best open technologies, providing greater insights to increase digital strategy.
Terasol Technologies is transforming how enterprises think about the technology that powers their success by offering a comprehensive range of hospitality IT solutions. From pricing models to system integration to user interfaces, we deliver the key solutions that run businesses and meet your brand promise.
Hospitality System Using Beacon
Beacon-based solutions have been the most comprehensive, providing guest with an innovative and enhanced experience when properly integrated with beacon assistance. The primary selling solutions are keyless entry, digital check-ins, etc.
Manage your restaurant digitally with our restaurant management solution, which includes table reservations, digital menu, labor and material management, and other features.
With the introduction of On Demand App solutions, many conventional services are being renewed. Our handcrafted solutions facilitate eating and food delivery. We plate up a variety of restaurant solutions to help you serve your diners better, no matter how you want to improve the food and restaurant sector. Some of the on-demand solutions are-
Food Ordering App
Restaurant Finder App
Dinner Reservation Table
Food Delivery App
On-premise food order POS development
Provide your hospitality employees with technology that will enable them to provide outstanding client service, resulting in repeat customers and excellent ratings. The hospitality communication solutions enable workers on the front lines to respond quickly and provide exceptional service at every point of contact.
Inventory Management Solutions
By tracking goods and services in real-time across your organization, you can efficiently address visitors' demands and enhance production. Our inventory tracking solutions allows you to see everything in motion so you can take quick action, whether you're in the kitchen, banquet hall, or room—giving your a competitive advantage.
By accurately keeping information, we enable the hospitality and leisure industries to develop meaningful relationships with their customers and drive actionable insights.
Terasol professional developers create out-of-the-box solutions to assist you in automating and streamlining your financial payment and procedure while increasing productivity and connectivity among your business, suppliers, and customers.
The quickest method to establish brand loyalty and boost return visits is to provide a personalized experience that rewards and protects guests. Create new memberships and loyalty programs with all the details such as fees, duration of stay, credit limit, and membership plan concessions with membership management solutions.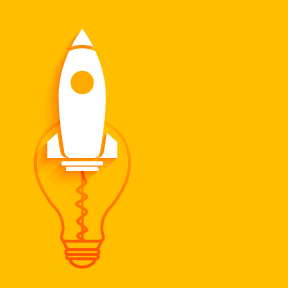 Leverage The Power of Technology To Create a Difference.
Building Masterpieces For Hospitality Businesses
We help our clients achieve their goals by putting their projects as our priority from the beginning. Our expertise in the user experience hospitality industry has enabled us to present our customers with exceptional solutions.
A complete restaurant management suite designed to assist restaurants to simplify their meal ordering, payment, and staff management capabilities. It's a digital suit to help bill transform and digitize the day-to-day operations of the restaurant industry.
Country France
---
---
---
Completion Time 2.5 Year
---
Team Size Varied from 8 to 15
---
Core Tech React Native, Angular, Kotlin, Web Socket,
Node.js, PostgreSQL
---
Chain Management
POS
Franchise
Retail Food
A collaborative event management application that allows both sides to view event preparation and provide real-time input, assisting clients in closing transactions faster.
Country India
---
---
---
Completion Time 6 Months
---
Team Size 45 members
---
Core Tech Bootstrap, Node.js, MySQL, WebSockets
UI/UX DesignBrandingLogo DesignEvent Management
Vista
It's a Visitor Management System made by Terasol. It assists a company in monitoring visitor records, appointing visits, and defending against malicious entities attempting to access the company's resources. With Vista Base, an organization can customize this application in real-time to meet their specific needs.
Country India
---
---
---
Completion Time 2 months
---
Team Size 4 members
---
Core Tech Bootstrap, PHP, Kotlin, Adobe XD
UI/UX Design
Branding
Logo Design
Quality Assurance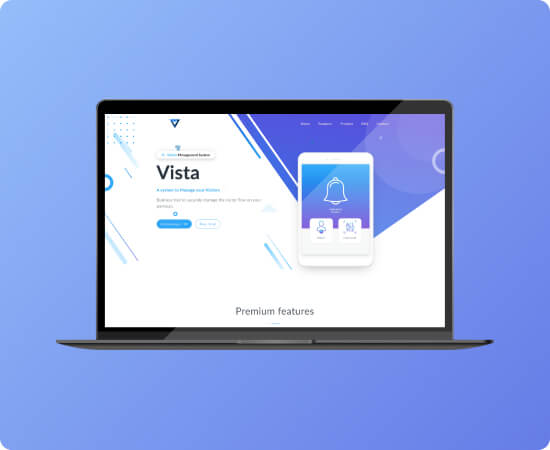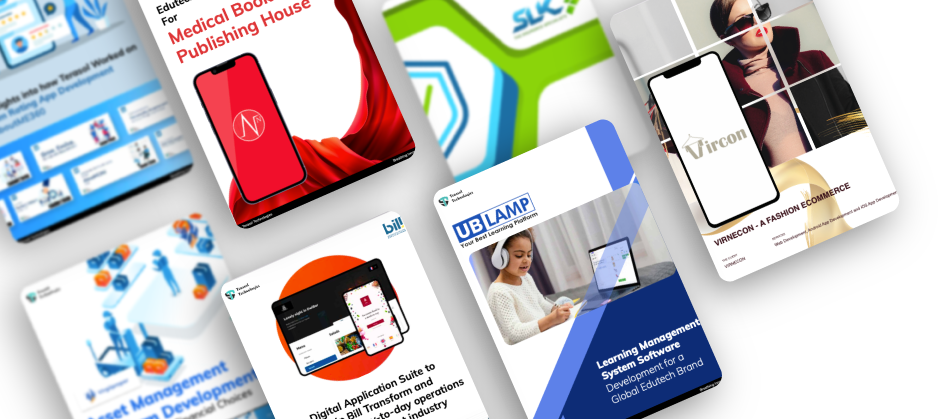 Learn more about Terasol's expertise.
T
echnology Stack To Power Your Digital Solution
Our team assists you in selecting the appropriate technology stacks for your hospitality IT solution to ensure that the product is adaptable, elegant, fast, and secure.
Developing Hospitality IT Solutions Using Cutting-Edge Technologies
Our team of consultants, designers, and developers use cutting-edge modern technology to ensure that your digital products can withstand ever-increasing future demands.
Create Personalized Experience for Every Customer.
Know what's going on around the world and keep updated!

Restaurant apps sprung up like wild mushrooms to rush into people's smart devices. Here is the ultimate guide to Restaurant mobile app development!

Vista is a touchless visitor school management software and Touchless check-in application helps to secure the schools after lockdown.

If you're looking to enter the travel and tourism market in style, first you need global presence. What better than having a Best Hotel Booking App 2022!