Accelerating Innovation In Life Sciences Industry-The Next Gen Healthcare
Our global network of pharmaceutical, and MedTech expertise collaborates with you to develop and execute effective solutions to complex business challenges ranging from regulatory to patient involvement.
Driven by a vision to enhance patient outcomes, reduce time to market, control costs, and handle regulatory restrictions, the life sciences industry faces an urgent need to innovate. Integrating digital transformation into the life science industry leads to an intelligent, agile, and high-performing enterprise.
Scientific advances combined with new digital technology are shifting towards a patient-centric approach.
The global need for new, cost-effective medications continues to grow, even as regulators, payers, healthcare providers, and patients want more significant value for money.
Terasol's trusted consultants and professional developers use their wealth of industry-based experience, knowledge, and expertise to help our clients evaluate their strategic business options, improve management and control, and identify cost-saving initiatives across the entire Pharmaceutical and Life Sciences value chain.
Our team seeks to achieve higher performance by enhancing the efficiency and effectiveness of a company's main business activities by working closely with our clients, ranging from tiny entrepreneurial life science businesses to huge worldwide organizations.
Where Art, Science, and Technology are fiercely mixed together.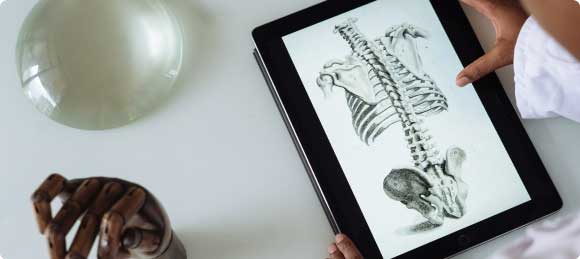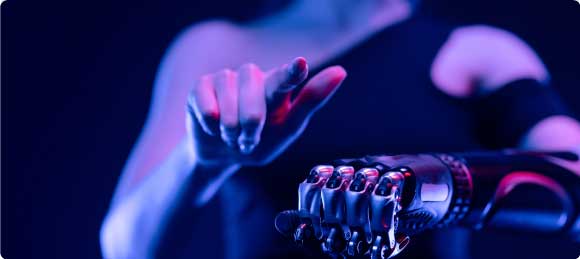 Providing Advanced Solutions to the Fast-paced Life Science Industry
Terasol provides innovation and new techniques of disruption for preventative, predictive, and protective healthcare, from streamlining the current administrative process to enhancing efficiency and cutting healthcare costs.
The Health Insurance Portability and Accountability Act (HIPAA) establishes guidelines for businesses that handle protected health information (PHI). It necessitates the implementation of physical, network, and process security safeguards.
Remote healthcare is a collection of remote monitoring apps and medical equipment that allows patients to connect their health information with providers and keep family, nurses, and clinicians up to speed on patient health.
We help you build scalable, secure, and patient-centered apps to develop advanced technology apps to connect doctors to their patients.
Compliance with regulatory rules is costly and complicated in the Life sciences. Our regulatory compliance solutions assist you in meeting industry requirements. Leveraging our strong domain experience, current development methodologies, and extensive regulatory knowledge, we deliver end-to-end capabilities to build secure, compliant, and engaging omni-channel healthcare solutions capable of seamless interaction with digital health ecosystems.
Medical apps have made it easier for doctors, clinicians, and healthcare practitioners to perform everything.
Lifestyle Tracking
mHealth Connectivity
Patient gateway
Digital Therapy Apps
Terasol's medical app developers leverage cutting-edge technologies such as AI, IoT, Blockchain, cloud, and AR/VR to create telemedicine apps that provide patients with quick and simple access to care while also lowering expenses.
Clinical Development Solutions
Using the latest digital technologies, our services assist you in automating labor-intensive clinical trial operations and driving efficiencies across the development lifecycle.
Our industry and technological expertise can assist you with:
Integrate systems and processes to increase clinical trial agility.
The workflow between upstream and downstream activities should be optimized.
Encourage better informed and strategic decision-making among partners and stakeholders.
To maximize budgets, use transaction, and outcome-based pricing and funding mechanisms.
Pharmaceuticals Solutions
The safety and efficacy of pharmaceuticals and biotechnology digital solutions is always a major challenge in the life sciences. We prepare your firm for any problem by providing systems that collect and combine safety data from several sources to access real-time availability of pharma products.
Life Science Manufacturing Solutions
Our solutions assist our clients from project conception to completion, across the full manufacturing lifecycle, using automation, MES, and digital technology solutions. Our end-to-end smart factory solutions enable more integrated IT and OT systems, as well as more informed, data-driven decision-making.
Medical Insurance Solutions
Our team has great experience in offering healthcare mobile app development services for apps that connect customers with their insurance providers. This allows them to obtain information about the insurance plan, the specific benefits they can obtain, and so on in a timely manner.
Managing payer relationships is all about ensuring that their needs are met. Our Managed Markets solutions assist you in meeting a variety of needs, including as negotiated price discounts, formulary administration, and compliance tracking.
Terasol assists you in managing every aspect through strategies and digital technologies that increase efficiencies and reduce expenses
Digitize your healthcare business with our cutting-edge development services.
Let Our Work Advocate for Us
We lead organizations to fundamentally change how they deliver healthcare solutions and shape digital healthcare consumerism through our digital healthcare software development services.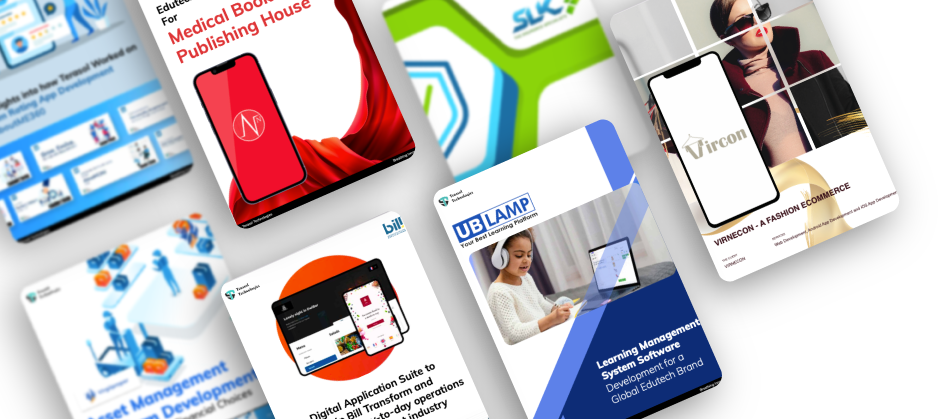 Learn more about Terasol's expertise.
Building Life Sciences IT Solutions Using The Latest Technologies
Our team designs and develops products using the latest technology to help your life science products sustain the ever-increasing future demands.
Tech Stack We Use To Make Your Life Science Solution Fast and Secure
Our team helps to select the right technology stacks for your life science product development to ensure the product is interoperable, strong, fast, and secure.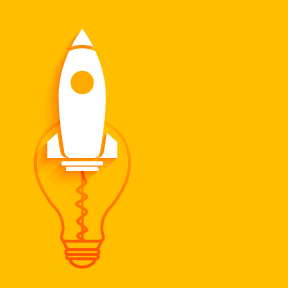 Transform Your Business With Our services.
Let's
Navigate Our Journey in Life Sciences
Every move our team takes is to bring in a digital revolution in the life science industry using our creativity and expertise. We take a comprehensive approach to app development. This includes the following:
Well-Structured Architecture

We realize the importance of having a well-planned architecture in making the solution secure and saving end-users time. Our decision between monolithic and microservices demonstrates how essential your end objective is to our system architects.

Our digital life science digital solutions are built with security in mind. This is why we concentrate on compliance and broaden our testing coverage.

We rely on DevOps to keep custom life science software development with QA, and deployment running concurrently. It enables us to provide a strong framework for addressing fixes and avoiding replication when servicing various business requirements.

Every design, performance, and security effort we put in results in unrivaled code quality. We also realize the need of keeping the number of patches low, since this leads to improved stability and less maintenance time.
4Cs That Defines Our Life Science Software Development
We are healthcare software developers who combine a robust mobile infrastructure to satisfy the needs of clinicians, healthcare providers, and patients in a dynamic setting. It can be accomplished through our 4C paradigm of a digital healthcare backbone.
C

omprehensive
The healthcare app sector has numerous use cases, but it all comes down to how comprehensive the solution is for your stakeholders.
C

ompliant
Healthcare applications must follow worldwide and local regulations/rules governing digital healthcare compliance.
C

onnected

The industry needs a healthcare app solution that allows patients to connect with doctors and other healthcare professionals in a simple and secure manner. This is something that our team of healthcare mobile app developers is constantly working on for our clients.
C

onfidence
Patients' confidential information should be viewed as a privilege that must be respected. The information should be kept private.
Turn Your Ideas into a New Driving Force to Save Lives.
Know what's going on around the world and keep updated!

This blog contains 12 fantastic healthcare startup ideas that have a lot of potential in the future.

The key to the future of healthcare is patient-centricity. Here are key insights to understand healthcare customers and engage them to maximize growth.

Custom healthcare software development services have emerged because of technological advancements creating a whole ecosystem for its solutions.