We all know, technology makes life much simpler.
Everything instantly appeared at your fingertips, including hiring a taxi, monitoring your body parameters while working out, enjoying your favorite food without leaving the comfort of your house, and discovering your soul mate with a single swipe gesture.
So there is probably already an app out there that can assist you with whatever it is that you need from your life.
Amazing, right?
But finding the ideal app that would fit into their daily lives is currently the number one challenge for hundreds of millions of individuals worldwide.
At the same time, the most well-known lifestyle app development continues to influence the direction of the economy and bring in billions of dollars for the companies that created them.
To attract consumers and keep them coming back to your app in a world with millions of apps, you need more than just a killer icon. You must integrate into their daily lives just as much as their phone does.
Let's dive into the reasons why you might want to develop a lifestyle app in 2022 and look at some concepts to inspire the best possible digital startup ideas.
Why enter the market for lifestyle apps?
Want to use the swipe of your finger to track your packages? You can now. Need to divide an expensive dinner tab? It's not a 10-minute math problem anymore.
The Apple App Store and Google Play Store are constantly flooded with lifestyle apps that at the very least try to make our lives easier.
Lifestyle apps are still in the top-5 categories on the App Store beating out well-known subcategories like utilities, entertainment, and even travel.
Of course, the COVID epidemic could also be a factor.
The adoption of new mobile apps affects how individuals behave in real life as well as in virtual environments.
However, statistics and graphs speak for themselves.
Total revenue in the Lifestyle segment is projected to reach US$10.62bn in 2022.

The number of downloads in the Lifestyle segment is projected to reach 4,911.1 million downloads in 2022.
The average revenue per download in the US and UK is $8.51 and $7.71, respectively, which is more than four times greater.
Americans and Britons prefer to spend more money on paid services that enhance their physical, mental, or spiritual welfare.
Here is a revenue comparison of lifestyle apps in the top 5 countries.
This is why this category makes a fantastic one to invest in.
Here are some lifestyle app concepts that could take off in 2022, continue to gain traction in 2023, and help you reach your full creative potential.
Lifestyle App Development Ideas to Kick off in 2022 and Beyond
You might be thinking, which of the many possible lifestyle applications are there?
Depending on their purpose and subject, there are hundreds of different variants.
The most popular categories include dating, food, music, travel, parenting, hobbies, habits, and smart homes.
You can incorporate almost any notion that would make your users' lives better by simply looking through the category list.
Networking Apps
Networking apps have a large but untapped market in lifestyle app development.
Many journalists, bloggers, and media professionals use Tinder for work, but attempting to make new business contacts in a setting where romance is the center may be exhausting for you and irritating for others. We have collected a few networking app ideas here:
1. Matchmaking for hobbyists
Consider a business that matches people up to go hiking, board games, surfing, and even reading.
Don't forget a clubbing-specific app! After the pandemic years, there is a thriving and very active group of world teens who like clubbing.
However, the party spirit vanishes when you don't get a friend to split your bill with or experience a VIP experience.
Solution?
With a ***lifestyle app like JMVT,*** you can enjoy a day or night VIP club experience and even find meet people with you share the same interest with.
2. Friend Finding apps
There are numerous causes of loneliness in human beings.
But why enter a market where you will compete with a company as big and dominant as Bumble, some may wonder?
So, there are always lots of people who use it for situations other than romantic interactions, even though others like using it to set up a date.
Some people use the internet to preach while others study other languages. Or find a friend in an unknown country.
Introducing a friendship-focused app to young adults could be the next big thing in social apps. Many people will praise you for making it easier for them to get along with one another and create better social relationships.
3. Network Apps for Funding
Now, in 2022, startups are emerging like wild mushrooms. And to start or expand a business, you need to look for business funding or business partners. Why not use a dating swipe system to connect investors with entrepreneurs seeking funding?
OR
Why not bring together business owners looking to grow into new areas or explore new markets?
Family-related Apps
4. Pregnancy Helper
Through analysis, monitoring, expert medical advice, and targeted workouts, such an app can assist women in planning and monitoring their pregnancies as well as preparing for birth and taking care of their newborn children.
Additionally, the app can be linked to specialty stores and pharmacies to offer an even easier experience.
5. Parenting app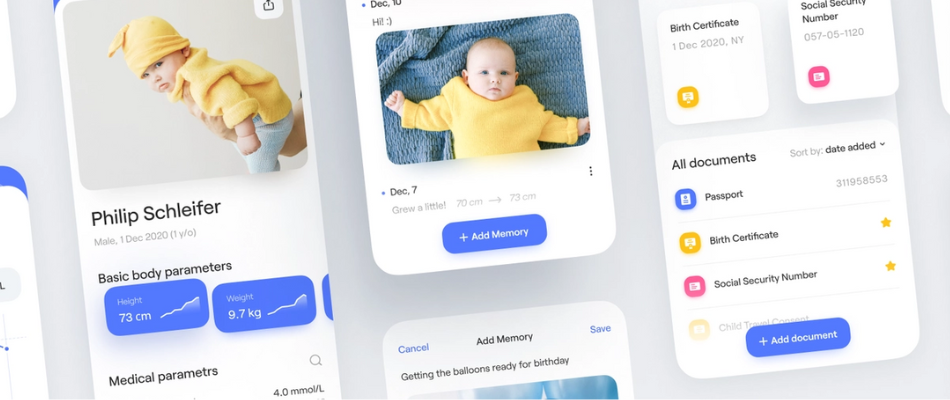 However, the market for parenting apps is unreasonably oversaturated. Children grow quickly, and their demands are constantly changing from birth until their first day of college. Imagine a mobile app that could monitor a child's growth and provide helpful tips for good parenting: meals, engaging activities, nearby counseling, anything!
Imagine that your parents used one to raise you.
6. Pet care app
Pets are now a part of a family. You should not take your responsibility as a pet owner lightly. There must be an app for that, people assume.
Just a few examples include tracking your pet's training, tracking your nutrition, and tracking your location.
While the majority of pet care software startups target cat and dog enthusiasts, there are still a number of market segments that are underrepresented in the App Store and Google Play.
Shopping Related Apps
While shopping, the following apps can be huge assistance and a time saver. Here are some unique ideas to catch users' attention.
7. Food comparing & ordering
Who doesn't like eating food in the comfort of their home? But what if you get it at the best price?
You might put various food items into such an app and compare their pricing across various restaurant apps in your city, as well as any offers and discounts that might be available. You can place orders as soon as you've decided which restaurant to shop at.
8. Virtual shopping
Having an app for your apparel and accessories on your phone will help customers to make a decision more quickly.
Now add in the magic of AR/ VR.
Lifestyle app like Vircon solves the problem of trial and buy of women across the world by having a VR dressing room.
Another idea is to have an AR lifestyle app development that will help to see whether the definite furniture item suits your customer's room by means of the camera and 3D modeling.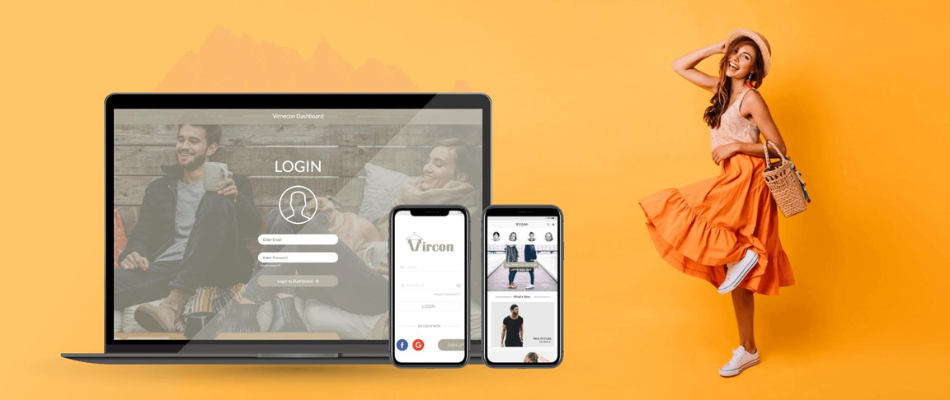 9. Shopping mall navigation map
This software could be quite helpful for navigating across malls in your city because it shows all the stores inside, shows where you are right now, and indicates the exit. Marvelous!
Health-related Apps
Health, along with families, is currently the subject of society's greatest interest. So, here are some unique apps to help you maintain your health by what's in your home:
10. Products in your fridge
This app may take into account every item in your refrigerator, suggest healthy meals you can prepare, and create a personalized shopping list for when you run out of your favorite foods.
You can also make an app where people get put in the available groceries at their home and get an instant meal recipe using those items.
11. Planning a balanced meal
Lifestyle app development includes diet planning apps that can analyze your prescriptions, evaluate your daily health indicators like your heartbeat, blood sugar, and pulse rate, and suggest the best diet for you.
One can also narrow the niche by focusing on a single type of health issue like diabetes, cancer, etc.
Organizing Apps
Organizing events are tedious task. It not only takes manpower but also a lot of planning to make an event perfect. Let us help us with app ideas that will help you with management.
12. A to Z wedding Planner App
A wedding is a beautiful occasion that celebrates love and the bond between two loving souls. But organizing it could be rather difficult.
Imagine having to choose the ideal wedding dress, the ceremony site, the ideal decorators, the themes, and the photographers. Adding to that dealing with guest lists, seating arrangements, gift-giving, and ordering the wedding cake.
The road to a newlywed couple's best day can quickly turn into a nightmare that no honeymoon can cure.
It's amazing how much hassle might be avoided with the use of a straightforward and easy-to-manage app that provided a step-by-step manual for planning the ideal ceremony.
13. All in one event management app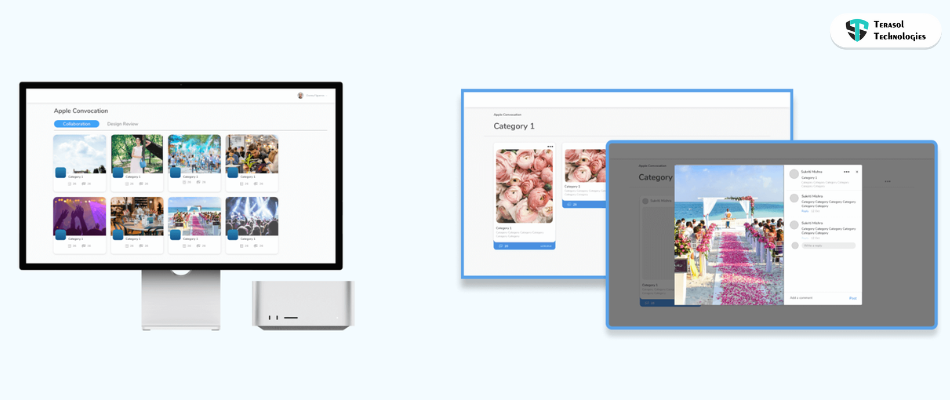 An event includes multiple activities. During the planning process, there are many things to consider and communicate to the clients, such as the guest list, food and drinks, décor, and menus. With the help of these apps, you can throw an event in no time.
Like in this scenario where you have an event management company. You will need software to manage all your clients and event communication under one platform. Right?
Then check out this case where we helped our client to develop an all-in-one management app.
Other Lifestyle App Development Ideas
14. Vehicle budgeting app
Do you know how many variables the vehicle budgeting app involves? It's more than just changing the oil and figuring out the mpg; there are more factors like tires, gaskets, fluids, bulbs, and mechanics' hourly charges.
It goes without saying that the cost of automotive maintenance may be very high, especially when it comes to repairing vintage vehicles, providing after-warranty service, or making other performance improvements. Users would value having an app that covers vehicle budgeting in a single app.
Additionally, this concept can be used for yachts, boats, and even parking lots for businesses.
15. Zodiac Guidance App
Astrology is becoming a topic of interest among people. Additionally, they are frequently brought up as a way to start a conversation on dating apps.
As a result, singles today, especially the younger ones, don't think twice to ask the stars for help finding a match. So much so that astrology has become the focus of certain applications.
You may have an app to tell users about themselves and other people by reading your horoscope and astrology zodiac sign, just like Talisman.
Things to Keep In Mind While Developing Lifestyle App in 2022
Coming up with a strong app idea is the first step toward success. The other half is creating a functional app using this idea.
When beginning the process of lifestyle app development, be sure to keep these 5 tips in mind:
Ask your targeted audience: Even if you are able to keep your digital well-being under check, that doesn't mean that everyone else is equally adept at doing so. You can be inspired to develop the ideal mobile app by gathering information about the issues that your target audience faces.
Too many features are present: Every successful product is built on the guiding principles of simplicity, functionality, and clarity. To please everyone, do not over-feature your software.
Ignoring problems with performance: Regardless of the demographic you are trying to reach, everyone detests battery-sucking apps that drain their devices' batteries. Spend some money testing and refining your software.
Scattering across various platforms: At first, it may seem alluring to make a splash in order to gain a larger market share. However, there are a number of disadvantages to using such strategies, overbudgeting being one among them. Instead, pay attention to your target market and user experience.
Look for grant possibilities: Consider approaching the issue from a different perspective and looking for grant opportunities rather than attempting to identify your client profile and any potential challenges they could have.
Wrapping It Up
We hope we were able to help you with lifestyle app development. Now, you shouldn't limit yourself to the examples given above because there are many other lifestyle app concepts that will likely pique users' interest in 2022 and hold it in 2023.
Finding the ideal company idea is difficult since it requires you to recognize your consumers' problems and provide a sophisticated solution.
When searching for inspiration, don't forget to look around people's lifestyles and identify the main pain points. Since it's likely that you're not the only one who has this problem, it would be greatly appreciated if you could find a simple-to-use app to address it.
Don't sit back too comfortably after finding a brilliant idea for a lifestyle app development and daydreaming about how awesome it would be to turn it into a lucrative business later on.
Contact Terasol's skilled team of developers and designers to take the initial step and receive knowledgeable guidance on how to construct your mobile application.