Best Custom Software Development Agency for Businesses in Australia
Transform your businesses with effective, adaptable, and reliable software solutions that meet today's needs and unlock the opportunities of tomorrow.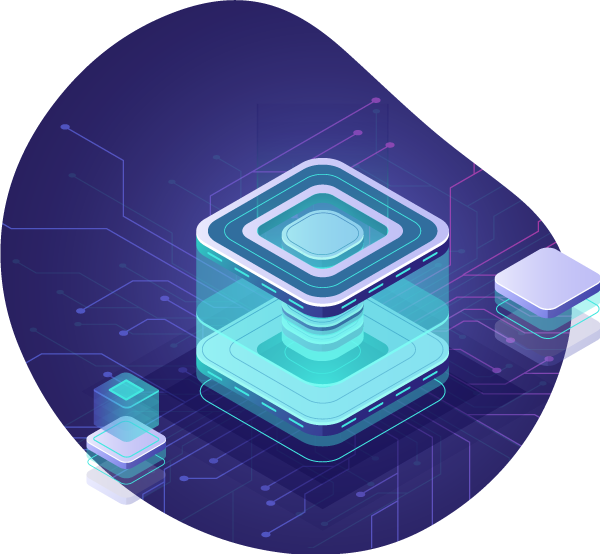 We are a custom software development agency that offers cutting-edge digital solutions to organizations and enterprise clients. We assist them in untangling difficult issues that inevitably arise along their digital transformation journey and help them create exceptional experiences.
Our team works with a wide range of industries and diverse technologies to build solutions that solve complex business woes. We can assist you with a complete range of software development services ranging from product design to IT support and maintenance for digital transformation.
Expand & Evolve Your Business With
Our Software Development Services
As a leading custom software development agency, Terasol provides full-cycle software development services, from IT strategy consulting and technology roadmaps to end-to-end development of scalable solutions.
Mobile App Development
Terasol Technologies provides a wide range of cutting-edge mobile app development solutions for your business. We create innovative and effective mobile apps across all modern platforms and devices.
Web App Development
We create scalable, secure, and responsive web applications to help businesses gain competitive edge and provide a great user experience.
Enterprise Software Development
We create enterprise-grade custom solutions for your specific business requirements. We can design, develop, and maintain software solutions to turn your business idea into reality.
Legacy Software Modernization
Our reliable legacy software modernization services can facilitate a seamless transition of any outdated software systems using a powerful combination of tech expertise, low-risk processes, and proven experience.
Dedicated team
We provide a specialized team of skilled developers who take entire ownership of your project and provide a result that exceeds your expectations.
Maintenance & support
We provide 24*7 maintenance and support to all of our clients to fix any difficulties that arise in real-time. With our software maintenance team, you may get an exponential conversion on your digital solutions.
Let Our Work Advocate for Us
We deliver top-notch mobile app services covering all the platforms, users, and industries. Discover some of our success stories below.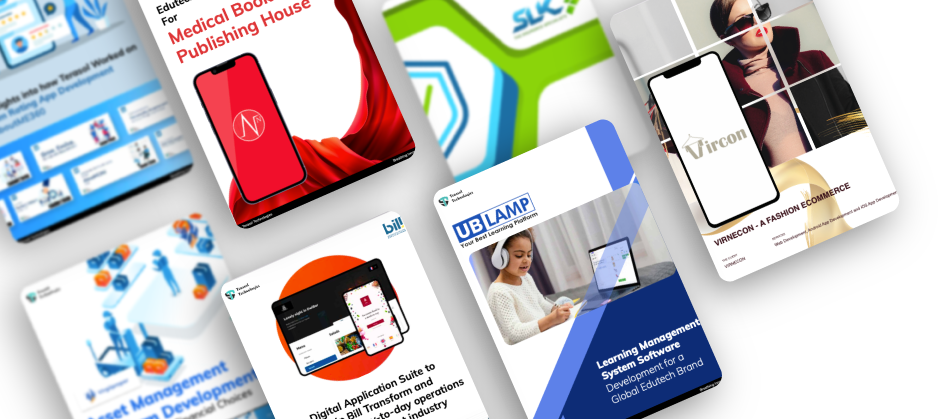 Learn more about Terasol's expertise.
Approaches Followed By Our Custom Software Developer

Modern Architecture
As a top custom software development agency, we place a strong emphasis on testable and maintainable code, which can be achieved through the use of modern architectures.

Code Reviews
Our custom software developers values our code review approach in order to improve user experience and app quality.

Design Principles
Our designing process of an app includes the blueprint satisfying your needs to give the app structure.

Continuous Innovation
Our custom software developers work hard to create innovative industry-specific apps that keep up with the latest trends and technologies.

Quality Assurance
Our quality assurance team monitors an app's security, functionality, integration, user acceptance, compatibility, and performance.

Transparency
Our custom software developers focus on maintaining healthy communication with our clients to keep things transparent and clear.
We are Always Available to Provide the Most Cost-effective and Efficient Solutions.
Our Value-Driven Software Development Approach
We believe that any project, no matter how large or small, should be approached in a systematic manner. To ensure top-notch quality, on-time delivery, and agility for your project, our expert software professionals use agile Scrum and agile Kanban.
1.
Ideation
---
Create a collaborative plan for custom software development by brainstorming and working closely with the client.
2.
Strategy Planning
---
Defining the entire architecture system and technology stack in order to develop a distinctive strategy.
3.
Designing
---
Create an actionable prototype that demonstrates your software's UI/UX design.
4.
Development
---
Build a functional, secure, and scalable custom software using the chosen tech stack.
5.
Testing
---
Evaluation of software quality with the goal of identifying and correcting flaws.
6.
Deployment
---
The final software product is released and tested for any potential deployment concerns.
7.
Maintenance & Support
---
We make sure that needs are addressed and that the system continues to function according to the specifications mentioned.
Why Hire Us As Your
Custom Software Development Agency?
Experienced Teams
We offer a team of skilled designers, developers, testers, and project managers who have years of experience in designing business-friendly applications. They have in-depth knowledge of all cutting-edge development technologies.
Result-Driven Solutions
Terasol Technologies ensures that it's software solutions are performance and result-oriented by focusing on productivity. We incorporate all different functionalities that can help a client's business run more efficiently based on their needs.
Best Tech Stacks
One of our primary strengths is our tech stack. We have availability of all of the most cutting-edge technologies that can aid in the development of the most reliable and advanced software solutions.
360-degree Approach
We cover the entire lifecycle of custom software application design, integration, and management, from conception through delivery and continuous maintenance.
Customer Satisfaction
We focus on the client-centric approach that allows us to maintain a highly customized approach and establish a long-term partnership to satisfy our clients.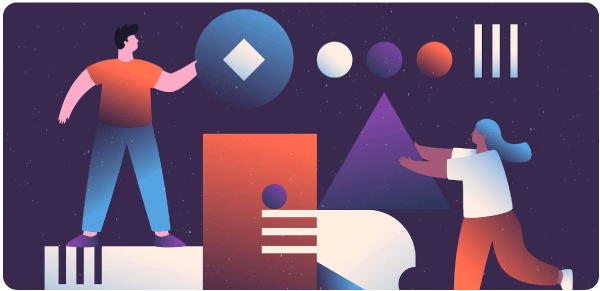 Kickstart Your Dream Project With Us.
Frequently Asked Questions
How will you decide the development cost of my project?
Terasol has a variety of pricing models for clients to select the best one for their project. Our team will develop an estimate for your product and communicate it to your business team after we have an early notion about your project.
How will you ensure the privacy of our contractual projects?
When we engage with a client, we believe in following correct documentation and signing contracts like NDA with mutual understanding. When a client hires us for a specific project, we adhere to professional ethics by providing upfront pricing and other costs.
Since your developers will work remotely, how will they communicate with my team regarding the project development?
Our custom development company in India maintains a transparent communication channel. We use communication and product management tools to provide our clients with real-time updates on the project's progress.
Is it possible to upgrade our software as new technology becomes available in the future?
Yes. We are happy Yes, we are happy to help you improve, develop and upgrade your software to keep up with emerging technologies. Terasol has qualified and accredited employees who are up to date on the newest trends and technologies and can help to gain a competitive edge.
How can I keep track of my project's progress?
Our custom software development agency follows a transparent development methodology. We will offer you regular updates on the overall status of your solution, and you will be able to provide us with relevant comments to ensure that the solution meets your business needs.
How much time will your developers take to build our software?
The time it takes to construct a mobile app is determined by a number of factors, including the development platform, design complexity, developer expertise level, features and functionality, testing, and so on. Please contact us with your requirements so that we can give you an idea of how long it will take.
Are there hidden charges while we hire a custom software development company in India?
No, when you hire bespoke software developers from us, there will be zero hidden charges. We provide clear information about charges, tax, etc. during our billing to ensure smooth payments and project completion.
Read on to know hacks to avoid app development failure for thriving business and satisfied customers.
Dive into how you can avoid failed tech partnerships with our dedicated custom enterprise software development services.
Insights in scaling product with enterprise application development to help you gain competitive advantage.