There are many things that come in the mind of a person who wants to get a mobile app or website developed. The most important thing is to have a clear idea of the features in his app.
Have you ever thought of the various Pricing Models before approaching a development agency for your app?
Most customers never think of the same as it needs broad research. When a customer hires a software development company, they sign a billing contract. The pricing model used depends on the project.
Many of them are more interested in knowing the price of app development. Instead of having clarity of the features. They need to pre-characterize their spending gauge.
But it is very difficult for any App Development Company or Developer to give you a correct figure for application development cost. The cost of app development depends upon various elements, for example, Android or iOS, hybrid or native, UI and UX structures, testing and so forth. If the client desires to have an MVP of the application or need to have some extra feature, they need to pay more.
App Pricing Models:
Fixed Price Model
Time and Material Model
Dedicated Team Model
In this article, we glance at the benefits and drawbacks of those pricing models and tell you which one is best to use once.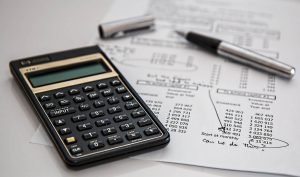 Fixed-price Model
A Fixed-price model depends on a gauge of the measure of finished work. Venture prerequisites should be composed to characterize this extent of work.
Wire-frames should be made to have an idea of working hours. With a fixed price model, the development agency and the client both convey some degree related hazard. Any extra work (when customers need to include a new component that was not indicated in the documentation) generally goes under an extra understanding. For this situation, the customer must pay extra.
Advantage:
Finalized Pricing: After the agreement is marked, the customer knows the financial plan. The organization can't cheat without notice.
Strict due dates: The resource and time needed for the project can be calculated when clients fix their need. Everyone recognizes what work will be done at some random time.
Consistency: While everything has been talked about and arranged before. Thus the consistency is maintained without any doubt in the scope of work.
Next to zero administration: All points are covered in the agreement so no administration required. No unnecessary supervision is required with respect to the customer.
Disadvantage:
Inflexible terms: After the tasks begin, it can't be balanced over the span of execution.
Long arranging: A settled value contract requests inside and out arranging. Designers need to examine everything about each activity alongside conceivable entanglements.
Miscommunication dangers: There's a hazard that miscommunication may prompt conveying an item that doesn't actually relate with what the customer sought after. Such errors can happen on the grounds that the task details aren't clear.
Situations When You Should Consider The Fixed Model:
When you have a small application development need.
When you have clear undertaking necessities and details list.
When you need an item model or MVP.
Time & Material Model
Time and material (T&M) pricing model is completely unique. It assumes charging customers for real work scope is dependent on hourly rates of work. Clients are charged for the measure of hours spent on an explicit task, and also to the expenses of materials. The cost of the project is calculated by per hour basis, which varies from region to region and from one company to another.
Advantage:
Flexible Requirements: MVP is the result of dividing the work into short dashes. To meet the client's desires, highlights can be included or expelled.
Hourly rates: Clients pay an expressed hourly rate a given organization has.
App quality: Continuous testing results in improved quality of the app.
Transparency: The time and materials model enables customers to screen advance as developers present reports on work achieved.
Disadvantage:
Uncertain due dates: Any acclimation to the task can put off the last discharge and the venture can end up late.
Indistinct spending plan: The cost of app development is approx, so the customer doesn't have clarity on how much expenses will occur.
Need to deal with the procedure: The product manager needs to deal with each n every step of development.
Hard choices: Since economic situations change so it might be possible that the features discussed before are no more significant. For this situation, the product manager must act to alter development.
At the point when to use:
The time and materials pricing model interests to clients who need control execution. This model works for undertakings with changing prerequisites and fits long-haul ventures.
When the scope of work is not set. The customer must get associated with the task since their endorsement and vision is an imperative piece of development.
Read Also: Make money with your Mobile Apps.
Dedicated Team Model
In the Dedicated team pricing model, the companies provide IT specialists according to the project. So the customer pays a single sum of cash that incorporates each colleague's month to month pay and supplier's expense. The client has full administrative control over the shared resource and the project scope. The committed team works as a piece of the client's foundation.
Advantage:
Suited for long-haul ventures where necessities are misty and scope changes every now and again.
Completely predictable spending plan. But the outstanding task at hand and extension are not settled.
Complete command over the choice, motivation, and management of the dedicated team.
Disadvantage:
Low effectiveness for short-term projects. And misuse of cash if there are no assignments for the group.
Dedicated colleagues have fewer chances to explore beyond their subject matter in the task.
Customer must take a dynamic job in correspondence and arrangement and put a great deal of time into the board.
Most parts of the pricing models are negotiable. Thus if you have a large project, better split the projects into various small parts. After splitting decide which pricing model suits well for which part. One should merge a few accessible contract models according to the tasks. This will make a win-win relationship for the included gatherings.
Having doubt and want the best development agency for your project.
Are you in a search of a mobile app development company?
Do you have an app idea that can create marvels? You would need the assistance of an app development company and your search comes to an end with Terasol Technologies. Whether it is Android or iOS, we have expertise in both segments. Just scroll through our website and get to know about our previous work.
What's your challenge? Let's solve it with technology. Contact Us.