Suppose you go into a bank, standing in a long line for a small task as submitting a check. It is not only tiresome but also time-consuming.
When was the last time you were irritated by a financial institution's operation or the lack of a specific solution or service?
Most traditional banks and other financial organizations are unable to keep up with technological advancements and changing customer demands.
Is there anyone who can help our poor souls(dramatic enough)? But seriously is there a way out?
Yes! there is. Fintech Startups' ideas are your survivors!
Fintech businesses all over the world are suddenly coming up with a slew of new concepts. Many investors, such as angel investors, are also willing to fund new firms. There is a growing demand for innovative financial solutions, thus there is a surge in the number of FinTech businesses.
According to Statista, the number of Fintech firms registered has nearly quadrupled in the last two years, from 12,211 in 2019 to nearly 21,000 in 2021.
So, let's first see a brief about fintech and then jump to the fintech startup ideas.
What is Fintech and Why is it Important?

Fintech is the combination of finance with technology. Fintech is an application of advanced technology to deliver financial services to people and businesses. It can be the purchase and sale of cryptocurrency. Fintech solutions range from authentication of electronic payments, and mobile banking to insurance, and investment apps.
This new technology was built to be employed in the back-end systems of well-known financial organizations.
Fintech startup ideas are important because:
Fintech solutions have improved the ecosystem's security, speed, and profitability.
It has opened up new possibilities, catered to the needs of the underserved, and even had a big impact on other enterprises such as web application development companies.
Fintech provides low-cost products and services to non-bank customers by driving down transactional costs of financial services and depending solely on digital access.
Fintech may be used by anyone, anywhere. It becomes available to people who may have never used financial services previously.
Fintech is not only assisting in the growth of the economy, but it is also creating new successful employment in the field.
FinTech provides solutions from which all businesses can profit greatly. Innovative fintech products are efficient and effective, and they provide SMEs with a wide range of financial possibilities.
In this era, Fintech grew into a massive financial industry in its own right, enhancing and automating the supply and usage of financial services.
⌨️Looking for a team to help you work on fintech startup ideas? Check our Services.
Assuming you are an entrepreneur, a founder, or a product manager looking for successful innovative Fintech startup ideas, here we have mentioned 10 different such opportunities.
Sit back with an open mind and start scrolling!
Here are 10 Profitable Fintech Startup Ideas for You
1. Digital Banking App
Digital banking is the most crucial fintech startup ideas you can invest in.

The way consumers interact with their banks and enjoy banking services has changed dramatically in recent years. Users no longer value the necessity to go to their local bank or ATM for money transfers or other transactions.
For Fintech startups, digital banking is the golden goose that lays the golden egg. It is owing to its role in financial transaction automation and other traditional banking services.
Users may now make use of digital banking's various benefits, such as making transactions, opening accounts and deposits, investing, adding beneficiaries, and more with just a few clicks on their devices.
2. Peer-to-Peer Money Transfer App
If we consider the current market position, investing in peer-to-peer or p2p fintech apps for money transfer will prove to be the best investment so far.
Consumers can immediately transfer money between bank holders using P2P payment apps like Venmo, Google Pay, Paytm, and PayPal, even if they are registered with different banks and payment systems.
Many economies throughout the world are moving away from cash and promoting the use of payment applications for internet transactions.
Here are some of the benefits of using a money transfer app:
Transactions involving a one-time password (OTP) or unique ID
Transaction history
Money is sent and received.
Bills and invoices to pay/split
Check your balance and account information, among other things.
3. Blockchain Technology (Apps and Wallet)
Today Blockchain is one of the most advanced and widely used financial technologies. With blockchain wallet applications, you may purchase and trade cryptocurrencies with ease. So, most firms began to engage in blockchain app development by incorporating advanced features.
Furthermore, blockchain apps are the intelligent Fintech app method, with a large future potential. Cryptocurrency is one of the blockchain apps that make use of the digital banking and finance market. Blockchain apps provide a variety of features, including money lending, asset management, and more.
4. Investment and Trading App
Owning an investing and trading application aids in the development of a suitable product for micro-investors. Users these days are showering all the attention and love to systems that allow them to gain a thorough understanding of shares, stocks, currencies, and mutual funds, and are investing wisely in them.
They're paying greater attention to applications that collect investment data from many sources and enable users to determine asset valuation and make the best decision possible. A reliable investing and trading fintech solution can help with day-to-day financial duties, such as transferring money to investment accounts and keeping track of spending.
5. Personal finance management app
One of the best fintech startup ideas is a personal finance management application.
These apps serve as a weapon(not literally, but are proving to be survivors). It allows users to categorize and track their costs and incomes in real-time. It also helps them to have a better understanding of how to handle their finances wisely and effectively. They may also make it simple for customers to connect all of their bank and credit card accounts, allowing them to automatically update their data and receive payment reminders.
6. Insurance Apps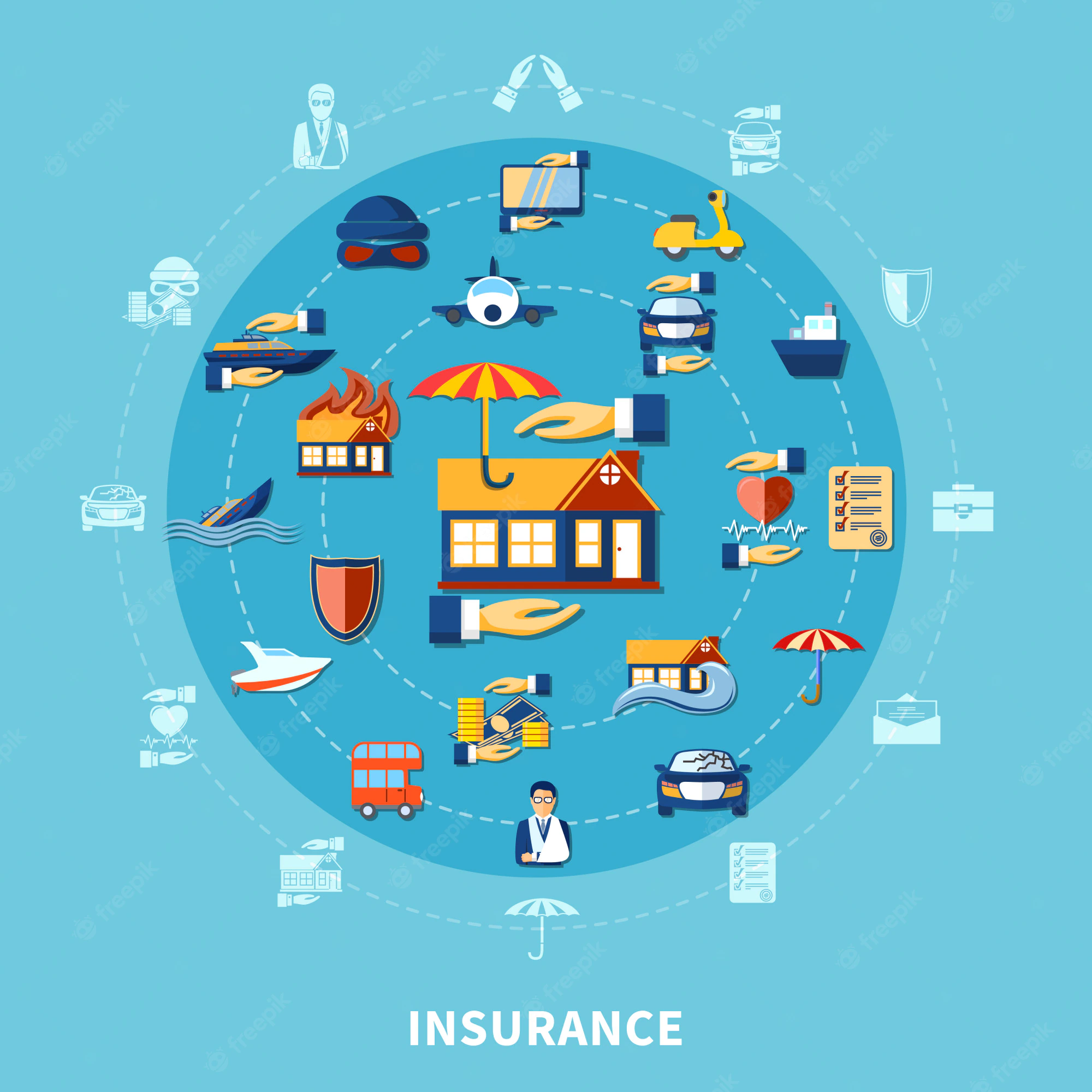 FinTech startup ideas like these are at the crossroads of financial and insurance technologies. "Insurtechs" are tech firms that sell insurance goods.
Insurtech apps are software designed to make it easier for customers to apply for insurance and pay their premiums online. The subdomain incorporates cutting-edge technologies such as AI, IoT, Blockchain, Open API, and Machine learning. It allows insurance companies to provide exceptional customer service by analyzing a large amount of user data, analyzing market trends, understanding user emotions and needs. As a result, this fintech solution helps in providing customized yet quick policy comparison options, managing risks, and much more.
And the best part, without the assistance of a third-party insurance broker. It's safe to expect that the insurance industry will go deep to bring all of the technology and advances together.
7. RegTech Apps
RegTech solutions help businesses meet regulatory standards while conserving energy and time.
As a startup, keep in mind that RegTech apps are one of the most underappreciated, yet lucrative financial solutions to develop.
Still, confused how is it profitable?
Consider that the average company spends $10,000 per employee on regulatory compliance. With so much money going into regulatory compliance, selling an effective RegTech solution will almost certainly land you a handsome contract with a top firm.
They allow businesses to automate a significant portion of their procedures, such as customer identification verification, report preparation and submission, transaction monitoring and reporting, and so on.
8. Platform for Crypto-Exchange

Cryptocurrencies are often referred to as fintech's holy grail or golden goose. Have you ever wondered why?
The Fintech solution is straightforward: it can assist in the elimination of intermediaries.
These platforms allow users to trade cryptocurrencies for other assets such as fiat money or other digital currencies, allowing them to participate in the decentralized market. To put it another way, crypto exchange platforms make it easier to trade cryptocurrencies like Bitcoin, Ethereum, Litecoin, and others for fiat money.
They can also assist with the exchange of cryptos for other assets in specific situations. All while enjoying advantages like transparency, fewer fees, increased security, and faster processing.
9. Financial Records Maintenance Software
For many people, keeping track of payment receipts, tax invoices, and other financial records is a difficult task. As a result, building such applications might serve as a terrific financial company idea for making financial record management simple for busy people.
10. DeFi Insurance
As we move closer to a sophisticated implementation of digital transformation in the Fintech sector, DeFi apps are in the top 10 of the list. As a result of this evolution, how people exchange money is permanently changing.

In DeFi, insurance fundamentally means preventing financial losses as a result of events that happen within the DeFi ecosystem. DeFi insurance protocols can offer precautions and act as a safety net for the crypto business, much like blockchain does for the mainstream traditional insurance sector.
💡Being a fintech software development company, we combine financial expertise with innovative technologies to deliver outstanding fintech solutions. Get in touch with us.
7 pillars to consider for the success of FinTech startups
A sustainable idea that solves an issue:
It's no easy undertaking to establish a business during a recession. If you don't have a concept yet, ask yourself two questions: what are people's current pain areas, and how can I help them?
Launching a niche FinTech app geared at solving a specific problem is a winning option in these circumstances.
So, utilizing your hypotheses and financial technology, try to locate your target segment by thinking about the difficulties you want to solve for your clients.
2. Observance of applicable laws and regulations:
Although the financial sector is heavily regulated, you shouldn't be alarmed because laws apply to other industries as well.
In light of this, consider the following before beginning to design a FinTech product:
Examine the laws and regulations of the country where you want to start a business in depth;
To learn more from firms in the same niche, call out to them or look into them.
To monitor and track compliance with rules, use RegTech software such as Alyne or Ascent RegTech.
3. Determine the X-factor of your product:
Fintech businesses can handle the same issues as traditional banks but in a more efficient, cost-effective, and comfortable manner. This creative approach has the potential to become your trademark. Your X-factor could be anything that distinguishes you, from your business concept to the technologies you employ.
4. A trustworthy fintech software development company:
Humans create every successful product, including FinTech. Thus the people who work on the execution of your business have a direct impact on its success. As a result, you must pay great attention to selecting the proper expertise or development company to bring your FinTech concept to reality.
5. Create a Minimum Viable Product (MVP)
There's a good chance you won't have enough money to launch a FinTech product with a lot of features right away. Furthermore, you are under no obligation to do so. Creating a Minimum Viable Product is the best method to begin any development project (or MVP).
6. Raise Adequate funds:
When you've completed all of the background work and have a terrific business plan and a strong team, it's time to find investors willing to fund your endeavor.
Crowdsourcing, venture capital (VC), angel investments, FinTech incubators, and accelerators are all options for raising funds for your FinTech firm.
7. Maintain Security:
Last but not least, security is a key aspect in ensuring your FinTech startup's success. Yes, security is critical in all industries, but it is more critical when dealing with financial technologies.
Are you ready to build your FinTech product?
The Fintech industry is developing at a breakneck pace. With the number of Fintech startup ideas, we are sure you have one or more FinTech app concepts in mind now that you've familiarized yourself with some to work on.
This path of the finance industry is becoming more difficult than imagined due to the demand to deliver the best combination of experience, creativity, trust, and technology. It's critical to have the correct business plan in place and to work with a FinTech app development company that knows what they're doing.
Experts at our software development company understand how to create a fintech company from the ground up. Contact us right away if you're seeking established expertise as well as a dependable fintech software development company.