Have trouble improving the consumer experience on your company's website or application?
Looking for an Angular JS Developer to help you build a new web application for your company?
Every organization or company, sooner or later, encounters the need for a web application. JavaScript is currently in high demand for the construction of high-quality online apps that may deliver a lot more benefits at a low cost.
Here are top industry verticals where AngularJs is being used: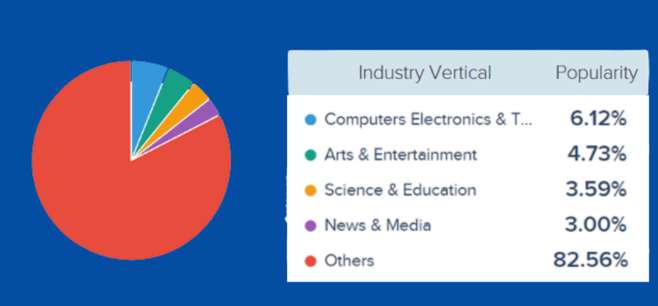 Hiring Angular developers is the best option for ensuring that the development investment is effective and can deliver a long-term return. Such experts not only assist with the JavaScript foundation but also ensure that the investment is put to the best possible use in today's technologically advanced world.
In today's tech-savvy society, the use of smartphone apps is growing by the day. With this in mind, the idea of producing web apps arose, which provides a long-term solution for users who are concerned about their memory.
To have a permanent solution to this, businesses are returning to developing single-page applications, and Angular is the ideal option.
What makes AngularJs so in-demand?
So, we know multiple industries prefer AngularJs for multiple reasons.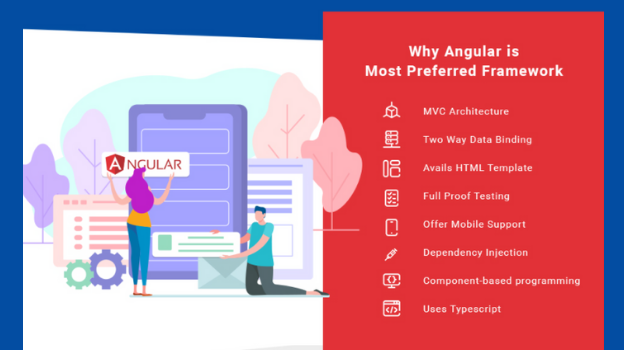 Now the question is about the cost to hire AngularJS Developer for your company? This article will assist you in locating the most qualified and competent software developer on a budget for your company.
Terasol Technologies offers complete web app development services to assist you to increase business engagement and agility. So, if you're looking to develop agile web solutions for your company, please contact us right away!
Factors affecting the cost of AngularJS Developer
A typical Angular developer has a specific skill set and typically charges a set, predictable, and fixed fee. These skill sets, on the other hand, are dependent on the app's size and complexity of features. It leads us to the conclusion that hiring AngularJS developers involves a lot more factors than one might think, which we'll go over in the sections below.
1. Scope of Project
Scale, type, approach, and other factors must all be addressed when developing an application. The cost to hire AngularJs developers varies depending on the size of the project and the use case.
Small-size projects:
A small-scale project will have fewer essential features and will require less time, effort, and maintenance than a medium- or enterprise-scale project.
Medium size project:
Smaller apps may require more operational features, such as bespoke APIs and third-party connectors, than larger apps. It has an impact on the cost of recruiting remote Angular developers as well. It may require a larger team of engineers and a product manager than a small-scale project, making it more expensive.
Enterprise size project: Extensive functionality, complicated integrations, and complex administration tools may be required when developing enterprise-level software, resulting in increased hiring expenses. Multiple developers, QA teams, and testing teams may be required for enterprise-level projects, and these teams frequently collaborate in a DevOps context.
2. Complexity of Features
Based on the type and number of features it requires, an application might be basic or complicated. Simple features and functionalities, such as login/signup, notifications, and so on, may require less programming time and knowledge.
Complex features, such as geotagging, real-time data processing, and AI-based functionalities, on the other hand, may necessitate additional time and intensive coding expertise for creation.
💡 Need An Overall Estimation For Your Project? Talk To Our Experts Now
3. Required Skills Set
The skillset of Angular developers is the foundation of hiring decisions, and it has a direct impact on the overall cost of hiring Angular engineers.
4. Costs dependent on location
When it comes to the cost to hire AngularJs developer from web application development companies the location is crucial. The cost of employing developers varies depending on where they are located.
Because you can recruit some of the greatest AngularJs developers at a lesser rate by outsourcing Angular developer that delivers the best value for money. You can hire anyone from a junior developer to a senior developer, or you can even outsource the entire team.
| Experience | USA | UK | Australia | Singapore | France | India |
| --- | --- | --- | --- | --- | --- | --- |
| Junior Developer | $78,000 | $62,000 | $68,000 | $ 38,000 | $35,000 | $33,000 |
| Mid-Level Developer | $111,000 | $72,000 | $1,10,000 | $ 64,000 | $52,000 | $49,000 |
| Senior Developer | $1,54,000 | $103,000 | $1,47,000 | $ 84,000 | $72,000 | $63,000 |
Source: PayScale and Glassdoor
By now you must have observed the best price to hire angular developers is offered by India and similar Asian countries.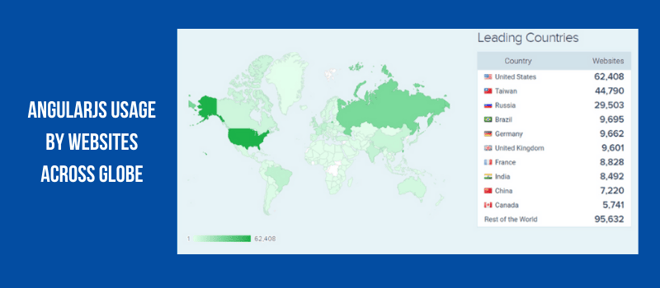 An experienced development company is who will provide you with superior quality, higher productivity, and the flexibility to scale your apps. So, hiring a dedicated development team rather than individual freelance developers is significantly more viable.
Make wise choices while hiring AngularJs developer as it can help you save more than 30% of your development cost.
Final words
To hire AngularJs developer is just the first step toward building your next app, which is why doing it right is so important. So, before deciding on how to hire Angular engineers, you need to have a response to queries like,
What are the benefits of hiring a remote Angular developer?
To construct your project, what level of Angular experience should the Angular developer have?
From where to outsource angular developer?
What is the scope and size of the app you'd like to create?
Answering these questions frequently can assist you in estimating the development cost, including the cost of hiring the proper developer.Our software development company is the intersection of pricing and value, resulting in long-term professional connections. Let's connect today, we will help you with committed Angular developers and development that will deliver you great and measurable outcomes.