You may have read about digital transformation or at the very least have read about trends and technology associated with digital transformation.
The issue is that many of the firms that claim to have transformed digitally have not properly carried out the process.
Building an app or using social media is not what digital transformation is about. It's more about going entirely digital.
Digital transformation is more about structural changes that entail integrating technology throughout your entire business.
The epidemic has accelerated digital transformation initiatives across industries and enterprises.
Among them first step to your company's digital transformation is through SaaS and cloud computing.
Companies that successfully use the cloud scale more swiftly, innovate more freely, and bring new capabilities to market faster—all while lowering technology risk.
Many SaaS companies, which frequently serve as models of corporations that easily alter themselves digitally, have already adapted this fact.
In this blog, we'll learn how SaaS and cloud computing for accelerating digital transformation.
Cloud Transformation: What is it?
Cloud transformation is the process of transferring a company's data, apps, and software to the cloud. Despite appearing straightforward, the switching process can actually get extremely difficult very quickly.
All digital business models, including remote working, online learning, cloud cooking, and financial transactions, can be supported by cloud computing. It is not an overstatement to say that the cloud makes business easier.
According to Gartner research, the market for public cloud services as a whole is expected to grow from $270 billion in 2020 to $500 billion in 2022.
Take a look at the Worldwide Public Cloud Services End-User Spending Forecast (Millions of U.S. Dollars).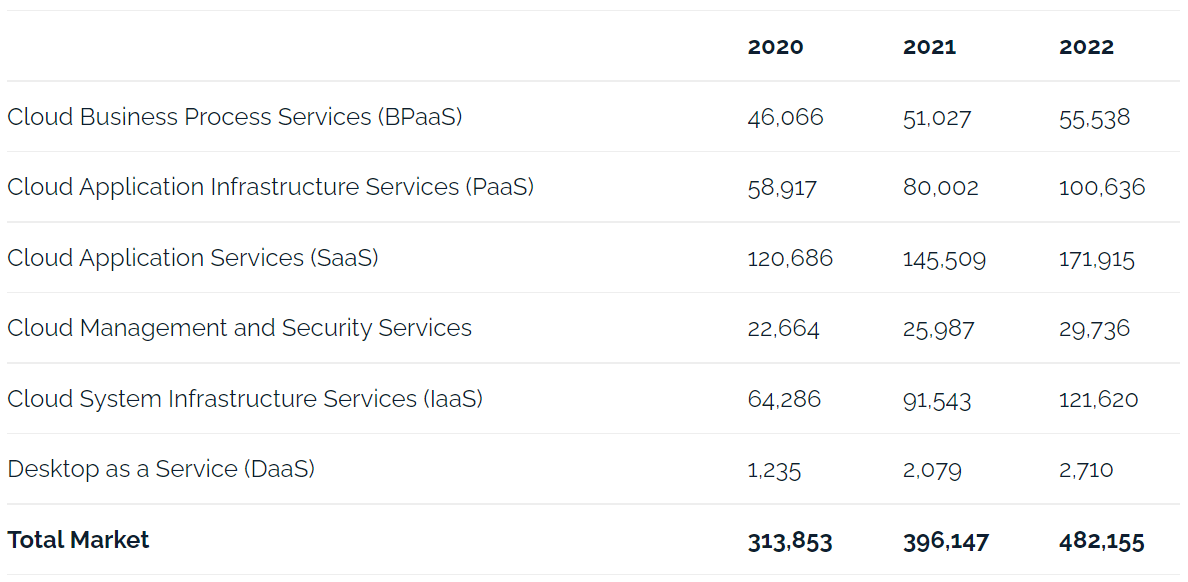 Modern innovations like edge computing, product as a service (PaaS), containerization, and main software as a service (SaaS) are propelling significant investments in the cloud.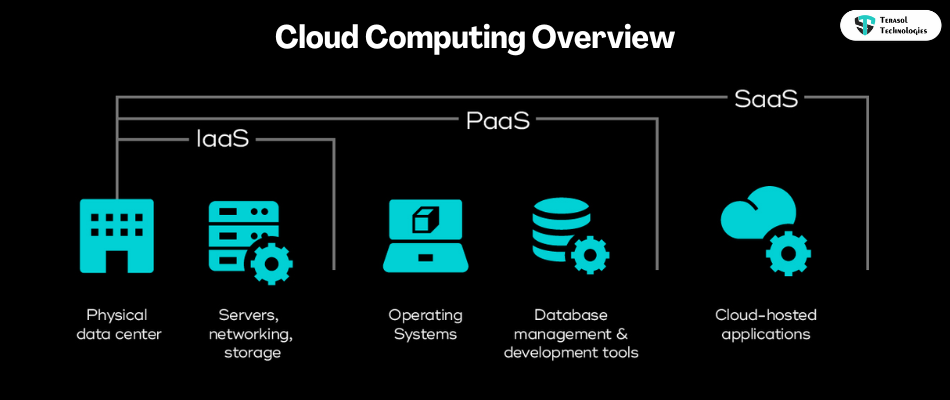 The broad use of Cloud services has recently had a big impact on the digital market; in fact, even companies without an IT infrastructure can now use IT solutions to improve their internal processes and overall business performance.
SaaS and cloud computing services in general have, in some respects, ushered in a new era of digitization and a booming sector.
Software as a Service: Market on the rise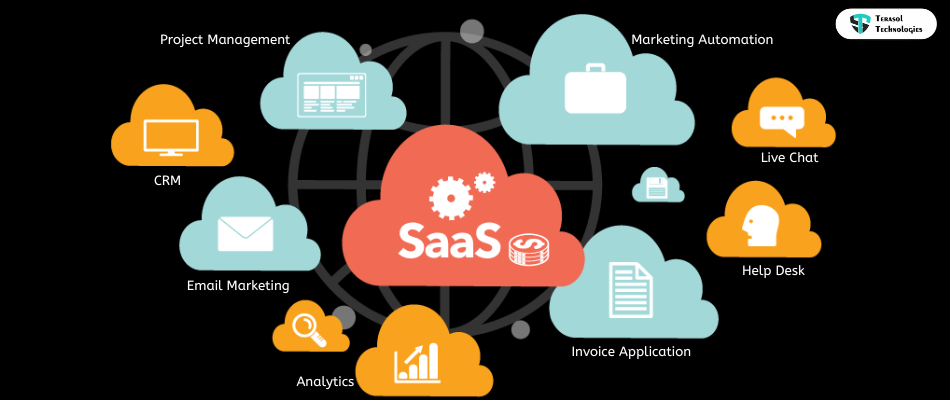 When looking for the perfect cloud partner, businesses must confirm that the services offered to align with both corporate goals and mission-critical objectives.
One of the cloud models that support essential business values and objectives, is SaaS digital transformation.
SaaS is a preferred choice for companies looking to include digital capabilities into the core of their business plan and is a successful business model for advancements in technology related to digital transformation.
It is important to note that a large number of well-known businesses that previously offered IT solutions to be installed on-premises are converting to a SaaS consumption model.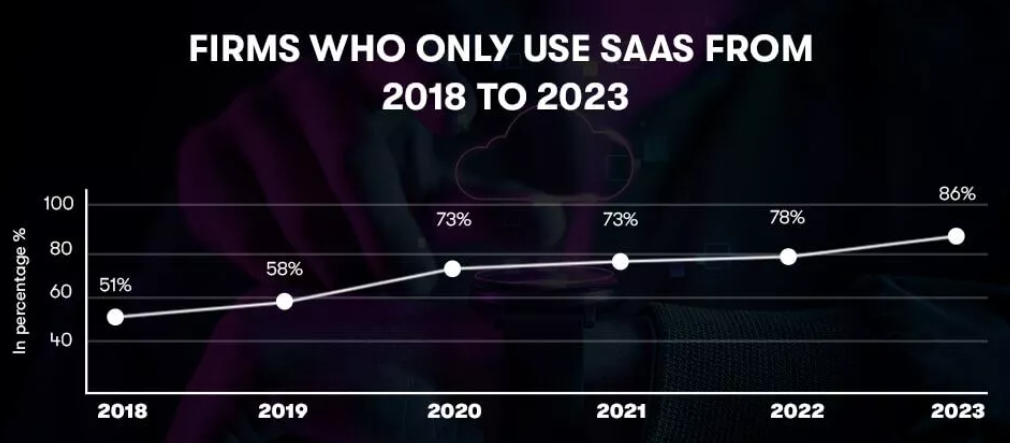 The SaaS model is also cost-effective, enabling small enterprises to implement their plans for digital transformation with a minimum outlay of funds and basically no obligation to engage or hire IT personnel.
So, for many companies, digital transformation means expanding their business opportunities while maintaining their competitiveness in the global market.
9 Reasons Why Use SaaS and Cloud Computing For Digital Transformation
The pace of technological advancement is accelerating, and SaaS gives businesses a cloud-focused perspective.
SaaS and Cloud computing models when used together can do wonders to accelerate your digital transformation process.
Let's see some of their advantages below:
1. Accessibility:
SaaS in a cloud computing platform offers you a high level of accessibility. You can use any device and any location to access your web application thanks to this capability. All you need are working login credentials.
Anytime you need to access a SaaS-based application, you can run it using a web browser. SaaS helps your business a lot by handling chores in accordance with your needs.
2. Pocket-Friendly:
There is no particular system needed to implement cloud-based applications. This software can be used on older systems and has a low system requirement. There are no additional charges for installation or equipment needed.
3. Security:
SaaS is one of the most secure systems available. Since everyone uses cloud servers to store a lot of data. The security of the data you have stored is guaranteed by these servers. SaaS platforms have an internal firewall and security mechanism because it is an internet applications, protecting them from unauthorized users.
4. Simple Data Recovery:
SaaS in cloud computing allows for more than just data archiving. Additionally, it gives you the option in case your data is unintentionally destroyed or removed. The data can then be easily recovered.
5. On-demand Customization:
SaaS offers customization on demand. According to user needs, these adjustments can be made in web apps. Cloud computing and SaaS make it possible for users to quickly customize products as needed.
6. Scalability:
You can get extremely scalable web-based software with SaaS. This particular type of software is particularly adaptable to changes. After making minor adjustments to the application, it can be used by many people. It is one of the advantages of cloud computing that SaaS offers to its users. Since the software is hosted on a cloud platform, you can customize it easily.
7. Resource Pooling :
SaaS makes it possible to use resource pooling. It is the only platform that is resource-sufficient. It does so as a result of its resource-sharing strategy. Therefore, it can pool the same resource if it requires it and completes the work at hand. Real-time resource allocation is also supported. For instance, if you need to store any data, it will immediately give you access to a database server.
8. Total ownership costs:
When evaluating a purchase, many companies compare the price of on-premise software with the continuous cost of a SaaS subscription. Although these numbers are substantial, they don't cover the entire cost of ownership.
On-premise solutions demand additional hardware, employees for maintenance and support, network monitoring, management tools, and support costs that often account for 18 to 20% of the licensing price in addition to the price of the software itself.
But with the SaaS model, many of the aforementioned costs are covered by the subscription price, which reduces complexity and overhead while also lowering the total cost of ownership.
9. Maintainability:
Using cloud computing One of the solutions that require minimal maintenance is the SaaS technique. It may automatically receive vendor-side updates. The frequent updates will take care of your web apps. The software is timely improved by these frequent system changes.
A Cloud-enabled Transformation Strategy
You ought to have access to cloud computing. By this point, digital transformation trends may assist modern businesses to realign their business processes.
The advantages of SaaS and cloud computing services are prioritized in the new digital economy in order to maximize various sectors. And for that, they need a fruitful business plan.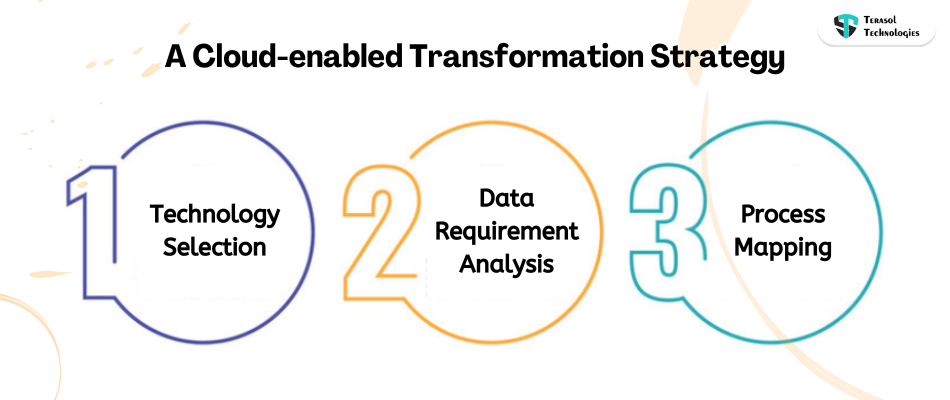 1. Technology Selection:
There are four key elements of a strategy needed to achieve the "right" adjustment towards optimization, and they are the organization's goals, current structure, and procedures. You can get extremely scalable web-based software with SaaS. This particular type of software is particularly adaptable to changes. After making minor adjustments to the application, it can be used by many people.
2. Data Requirement Analysis:
By collaborating closely with a cloud enablement partner, you can choose technologies and determine your needs. A key part of this is identifying old technology that may result in experiencing hurdles along your entire growth path.
3. Process Mapping:
A thorough study of data systems would reveal inferior data types, identify redundant or undesirable data, and demonstrate the correct input regarding current data. Your technology partner might offer to put up a plan to audit current data and create a knowledge base of the new data type before integrating them for the shift.
The most crucial and difficult part of any plan with cloud adoption for digital transformation must be the business process that focuses on realigning resources and processes to better serve customers.
How Can We Help You in Using SaaS and Cloud Computing to Boost Your Business?
A company must move swiftly and adapt to changes in order to succeed in the difficult economy of today; otherwise, it may struggle to remain relevant and competitors may surpass it in the market.
With software IT solutions, moving to the cloud is not something to be taken lightly, but businesses that do so frequently get a number of benefits.
However, how well-prepared a company is will have a significant impact on the success of its cloud migration. A business may decide to start the cloud transformation process due to the confidence that comes with professional migration support.
Terasol Technologies is a software development company that can assist you in accelerating your business with SaaS and cloud computing services, lowering the risk of interruption, reducing storage and operation costs, and streamlining cloud data governance if you are thinking about making the switch to the cloud.
To learn more about how we can support your digital transformation, get in touch with us.