Imagine that an organization's IT staff is overburdened with requests and struggles to provide timely resolutions. They also have a lot of network lag, but the IT team is so bogged by other issues that it takes them a while to get things up and running efficiently.
The demands on IT are always changing as a result of the quick advancements in technology. Not to mention the increased security risks associated with data and the crippling impact of downtime on any firm. This is where working together with a managed IT service provider is crucial.
Small and medium-sized organizations are more aware than ever of the importance of using a managed IT service provider for essential IT tasks, including email hosting, storage, backup and recovery, and network monitoring.
The use of managed IT services can be the difference between a company that thrives and one that struggles.
So, what is it that managed IT service providers do?
With managed IT services, your company can concentrate on what it does best while someone else looks after the technology.
In order to free up time for businesses to concentrate on their core business operations, managed IT service providers offer a variety of services, including application, network, infrastructure, and security. It can be easier to maintain efficient, secure, and current systems by outsourcing routine IT chores to a third party.
You won't just get IT software development and maintenance; you'll also gain peace of mind!
To answer the question of "why employ managed services," let's see the benefits of managed IT service providers.
Reasons Why Managed IT Service Providers Matter for Your Business?
Keeping up with the most recent developments in technology can be difficult because it is always changing. You cannot afford to have your efforts slowed down by small issues given the limited time and resources at your disposal.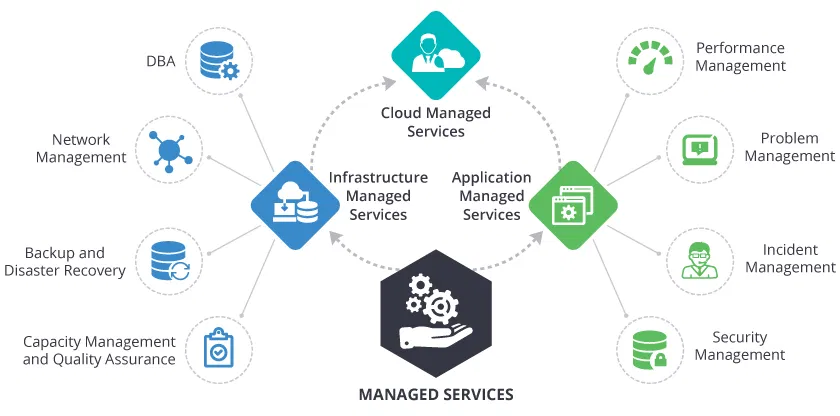 With managed IT service providers, you let the experts help your business thrive in today's market. Here are some of these reasons:
1. Handle non-core business tasks:
You may delegate all non-core business tasks to your managed service provider so that you don't have to spend time waiting for an IT service to fix system faults or thinking about what new technology to adapt to scale up.
You and your team will have more time to think about your next major product launch if you don't have to worry about important IT tasks and developments. Managed IT services providers will help enhance your business operations, security, or workflows and you can focus on your core business activities.
2. Flexibility and scalability:
Businesses that are expanding swiftly need to make sure they have the necessary resources in place. Any size organization can benefit from managed IT services, which will enable it to expand smoothly and at the rate you specify. Your data security is ensured by this service.
Businesses never have to worry about whether all of their vital files are secure with several backups available round-the-clock and with professionals handling the system.
3. Robust infrastructure:
A managed IT service provider uses a central data center using the cloud network services for managing all applications and servers deployed on them. This makes it simple for remote network users to access the network's centralized data.
Sharing network management tasks allows you to offload a lot of infrastructure obligations as well as costs, which results in significant cost savings. Businesses now have greater room to diversify and be flexible as a result.
Furthermore, cloud services offer reliable infrastructure management services around-the-clock. MSPs can simplify the complicated work of integrating current business procedures onto the cloud infrastructure so that they align with your company's objectives and faster market strategy.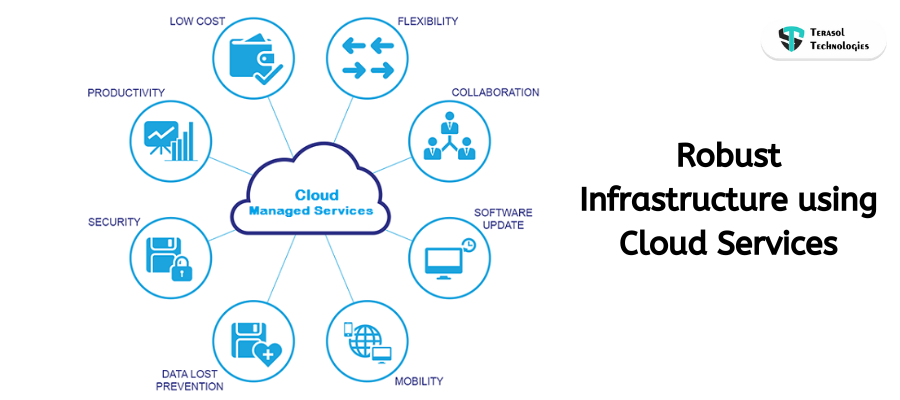 4.
Ensures regulation compliance:
A number of governments have recognized the value of digital technology in streamlining company operations. In addition, laws protecting data privacy are in place to protect consumers from cyber-hacking, unlawful information usage, and incorrect management.
Employing a managed IT service provider team guarantees that your company complies with legal and technical requirements. As businesses operate on a worldwide basis, compliance is more important than ever.
5.
Access to IT professionals:
Simply said, investing in managed IT professionals is more pocked-friendly than hiring in-house IT professionals. Any managed IT service provider with a good track record in the industry to easily access a wide range of expertise that it can use for your projects.
In addition, they make certain that these experts have the most recent training and certifications needed to address the newest and most pressing developments in IT and cyber security.
Even if you run a small firm, using a managed IT solution will give you access to these highly skilled individuals. This enables you to make use of the expertise that, in most cases, only major organizations can afford to employ.
6. Simplifying the complex processes:
For your business to be successful, you need a diverse workforce, flexible operations, and the ability to pay close attention to details like infrastructure compliance and change management. Agility is the key to handling every process and task that is a part of cloud infrastructure management.
A reliable managed IT service provider has the systems, resources, and personnel in place to deal with even the most difficult issues on a daily basis. They concentrate on every detail as subject-matter specialists while preparing for any obstacles that might arise simplifying your complex processes.
7.
Data management and recovery: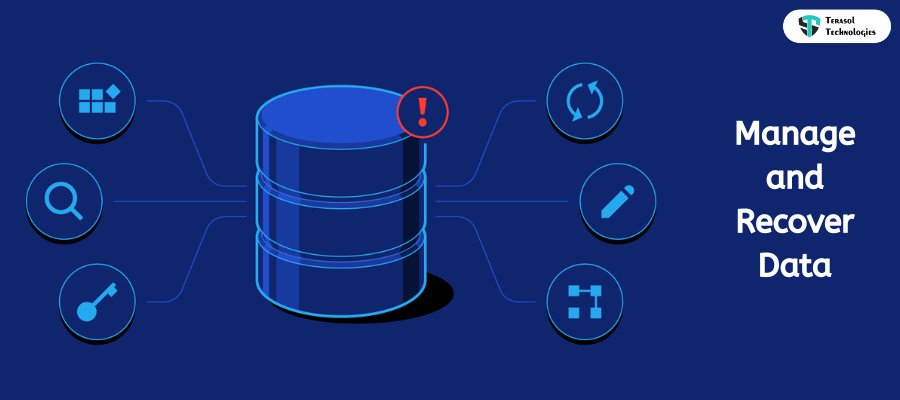 For businesses with on-site IT infrastructure, an IT disaster or a significant server failure could leave them in a mess and negatively impact their regular business operations. It has the danger of losing data which is essential to its operations and expansion as a whole. Another expense that your company will eventually incur is the year-round operation of data recovery tools and processes.
Managed cloud service providers provide ongoing enterprise-level application oversight and monitoring, which not only helps stop problems from getting worse but also identifies deviations that could otherwise be threats.
Even the most disastrous scenario can be just another day at work if all of your data is stored in the cloud. There will be little to no downtime.
8. Maintain greater security:
Increasing security is one of the most popular reasons businesses turn to managed IT service providers. To keep business and customer information secure and out of the hands of dangerous cybercriminals, advanced security is necessary.
More stringent internal security measures are required for organizations that store a lot of sensitive data. An MSP can offer a company the security services it requires to safeguard data from cyberattacks and aggressively maintain the company's safety.
9. Automatic improvements:
A new trend emerges every hour as the IT world changes. To keep up with the evolving requirements and maintain the upward growth curve, you frequently need to either make minor adjustments here and there or rather choose for big changes.
On-premise servers also add a significant financial strain to businesses. Organizations must make a fixed investment in maintenance and security fees in order for servers to continue operating.
By enabling changes to the existing services or adding new processes/apps/tools to the existing system, a managed IT service provider lends you the flexibility and scalability to adapt and evolve. All of this without interfering with your running business.
10.
Cost-effective:
Maintaining your own networks and infrastructure can be extremely expensive, especially if you are a small or medium-sized organization with scarce resources.
Therefore, when you employ a managed service provider's services, you only pay for what you actually use and when you use it. They already have the manpower and toolset necessary to build up and operate cloud infrastructure. You can purchase services using the Pay-as-you-go concept without burning through a sizable portion of your IT budget.
By doing so, you cut operational costs, IT expenditures, and capital budget requirements so that you can focus on company strategy rather than spending time organizing and managing infrastructure.
Read to know the top 10 ways to reduce your IT costs.
We can provide you with top-notch IT solutions at set pricing because of our access to cutting-edge technologies, and enormous IT resources. At Terasol Technologies, we offer complete transparency on labor costs and cost-saving measures.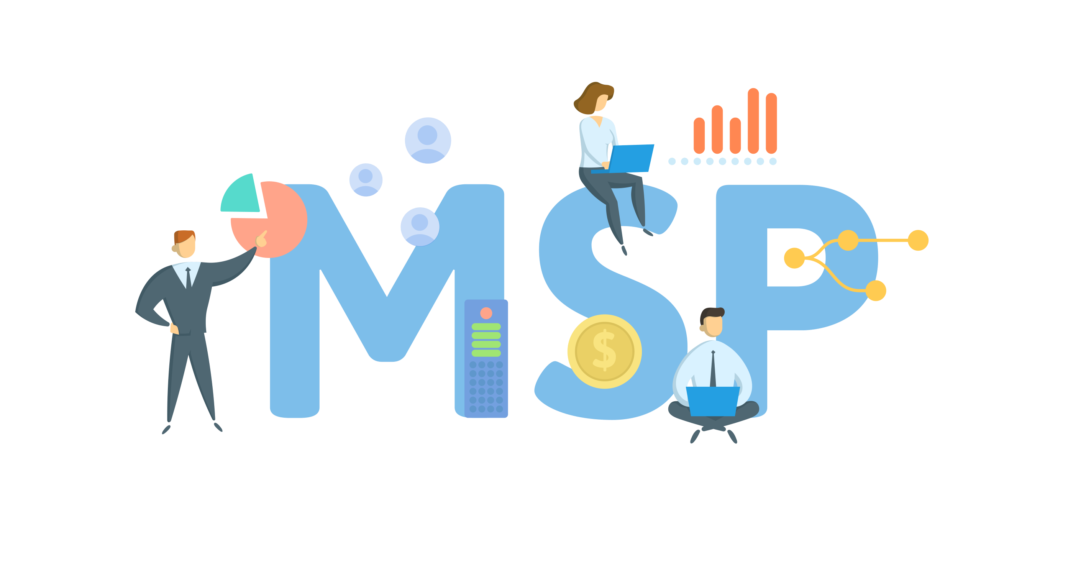 Looking for a Managed IT Service Provider For Your Company?
Well, your search ends here.
Making the choice to work with a managed IT service provider is not always simple, particularly when businesses are not familiar with the advantages and services that these experts give.
But it is a better option to choose a reliable managed IT service provider who can guarantee your success at every turn because all these advantages are offered under one roof.
It is crucial to take into account the organization's current technological environment and capacity for fast and effective IT problem-solving.
It's time to think about Managed IT Services with Terasol Technologies if you're seeking for solutions to upgrade the technology in your company. Get in touch with our experts today.