Artificial Intelligence is no longer a science fiction concept. It's already here, and it's all around us.
Artificial intelligence is revolutionizing the way we live, work, travel, and do business in the twenty-first century. Every single one of us is currently using these AI applications from web application development companies in some way or the other. From personal digital assistants like Siri, Google Assistant, and Alexa to driverless automobiles to virtual doctors.
In fast-growing industries including healthcare, banking, e-commerce, and manufacturing, the use is growing daily.
Businesses get benefits from machine learning, deep learning, data science, speech recognition, and other AI technologies in addition to AI.
The global Artificial Intelligence (AI) market is predicted to grow at a 39.7% compound annual growth rate (CAGR) from 2021 to 2026, reaching USD 309.6 billion in 2026 from USD 58.3 billion in 2021.
Artificial intelligence (AI), or computer programs' ability to replicate human cognition, has formed the backbone of some of the world's most successful organizations, including Google, Facebook, Amazon, Netflix, and Microsoft.
AI-based solutions can boost the productivity and revenue of multiple industries. It could be the key to giving your organization a competitive edge for future growth, regardless of the industry your business belongs to.
Companies can utilize AI to grow by -
incorporating machine learning into their products and services and,
utilizing data analysis to improve internal processes and customer experience.
As a result, AI technologies offer a once-in-a-lifetime business solution that boosts speed, improves quality, and lowers costs all at the same time. AI isn't exclusively for the biggest, most innovative organizations any longer, despite its cutting-edge appearance. AI integration has become accessible for a wider number of industries because of cloud access and the development of trustworthy technologies.
So now many companies are looking for implementing AI for business. Here are Top 10 industries that can use AI applications for their business growth and expansion.
Top 10 Industries That Can Transform Using AI Applications
1. Healthcare

Do you Remember Baymax from Big Hero 6?
The audience admired and adored the primary character's personal chubby robotic healthcare buddy.
We may not have realized it at the time, but the interesting robot was driven by Artificial Intelligence and was built to scan a human body for any illnesses or injuries. It also was equipped to inspect the environment, provide treatment, and even cater to the patient's emotional needs.
AI applications are transforming healthcare by enabling doctors and hospitals to provide better treatment to more patients at a faster pace. Data mining for discovering patterns and then carrying out the more accurate diagnosis and treatment of medical diseases, medical imaging, medication management, drug development, and robotic surgery are all areas where AI applications are now being used.
AI Applications aids in the seamless flow and automation of primary care with the help of chatbots who are available 24 hours a day, seven days a week, and can handle many patients at once.
AI may be employed for medical diagnostics, demonstrating AI's enormous promise in the healthcare and life science industry.
2. Retail & E-commerce
The AI applications in retail and e-commerce industry is possibly the only arena where the majority of end-users can see it. Because this is such a competitive industry, retailers are continuously on the lookout for new ways to identify patterns in consumer behavior and coordinate their strategies to outsmart their rivals. These AI-based algorithms make recommendations based on your demographic profile, purchase history, and other things you've looked at. Amazon generates highly targeted and tailored recommendations using AI and a large amount of data.
AI-enabled inventory management enables how to maintain stockpiles based on data such as sales trends, predicted demand, and so on.
Let's take the example of Sephora. Its AI-based omnichannel solutions bridge the gap between in-store and online customer experiences by combining AI and machine learning, computer vision, and natural language processing.
Apart from product recommendations, online merchants are using artificial intelligence in the eCommerce business to provide chatbot services or virtual assistants, analyze client feedback, and provide personalized services to online customers.
3. Real Estate
You know it is said, right place at right time, here it is more like the right place at the right price.
AI-driven technologies enable the real estate sector to recommend properties that best match the client's interests and generate a trustworthy property valuation.
AI's ability to collect, analyze, and learn from massive amounts of data makes agents more efficient and successful, brokers more strategic, and customers more empowered and confident in their buying and selling decisions. AI can help reveal the best properties customized for each individual by analyzing the massive amounts of data on real estate search portals. In a nutshell, AI can assist you in better selling to consumers.
Also, E-commerce and real estate companies benefit from AI because it allows building systems to be automated.
4. Hospitality
With the intensity of hotel operations, the complexity of data, and the amount of work required to provide a great client experience, AI technology has a big place in the hospitality industry. AI systems can swiftly and effectively respond to these issues, resulting in more favorable customer experiences and brand loyalty.
Hospitality management solutions can use AI technologies to customize customer experiences and communication offers by combining multiple, often unstructured sources. AI-driven price optimization software may sift through a variety of internal and external data sources to forecast demand and adjust rates in response to changing circumstances.
The software's "smarter hotel analytics" is being used by multinational hotel chains such as Hilton and Crowne Plaza.
5. Entertainment and Media
Digital solutions in the entertainment sector are thriving, and AI is playing a huge role in it.
It's practically hard to list all of the ways Marvel has introduced AI into their movie universe at this time. AI is overflowing already in Wakanda and Tony Stark alone. Tony Stark's Iron Man armor can summon itself, interact with him, and target the villains for him without him having to raise a finger — well, in Iron Man 3, he does have to lift his arm to summon the Mark 42 armor, but you get my point. Then there's Captain America: Winter Soldier's spy car, driven by Nick Fury. The list can go on.

AI is in the creation of AR/VR interactive content applications.
A wide range of entertainment services agrees that AI will unleash a completely new approach to AI innovation. The best advertising and marketing solutions can be devised using intelligent AI algorithms.
As the entertainment industry's customer experience personalization becomes more sophisticated, most organizations are turning to artificial intelligence to develop more tailored services for billions of consumers. Netflix, the popular entertainment platform, has integrated AI technology to provide its subscribers with the most personalized experience possible.
The AI-driven computer accompaniment technique in music production allows a machine to write real-time music in reaction to a live musician's performance.
Thanks to valuable insights and solutions enabled by AI and automation, the media and all of its sub-verticals are experiencing a resurgence in growth.
We modernize and transform your business using custom information services systems by helping them create personalized experiences for every customer.
6. Banking & Finance
The banking and finance industry is changing, and we need to understand how AI is revolutionizing business in this sector. In many cases, sophisticated software robots are replacing human agents to handle loan applications in fractions of a second. Robo-advisors can make investment decisions for you since they can quickly examine thousands of companies and give recommendations.
AI is also assisting the insurance industry in improving customer experience through chatbots and in developing a variety of insurance plans and products for customers based on data analysis.
7. Gaming Industry
The IT developers in gaming industry were early adopters of AI, and it has had a significant impact on the user experience. In gaming, artificial intelligence (AI) refers to responsive and adaptive video game experiences. AI is used in gaming to govern the activities of non-player characters (NPCs) who play a role in moving the game's storyline forward in a specific direction, among other things. The gamer's entire tale experience is substantially enhanced by AI-driven behavior modeling of such characters.
A game that relies on AI applications can often make or break it. There are some fantastic examples, such as Tom Clancy's Splinter Cell: Blacklist,
Far Cry, The Last of Us, but then there's also Mario Kart 64.
8. Transportation and Logistics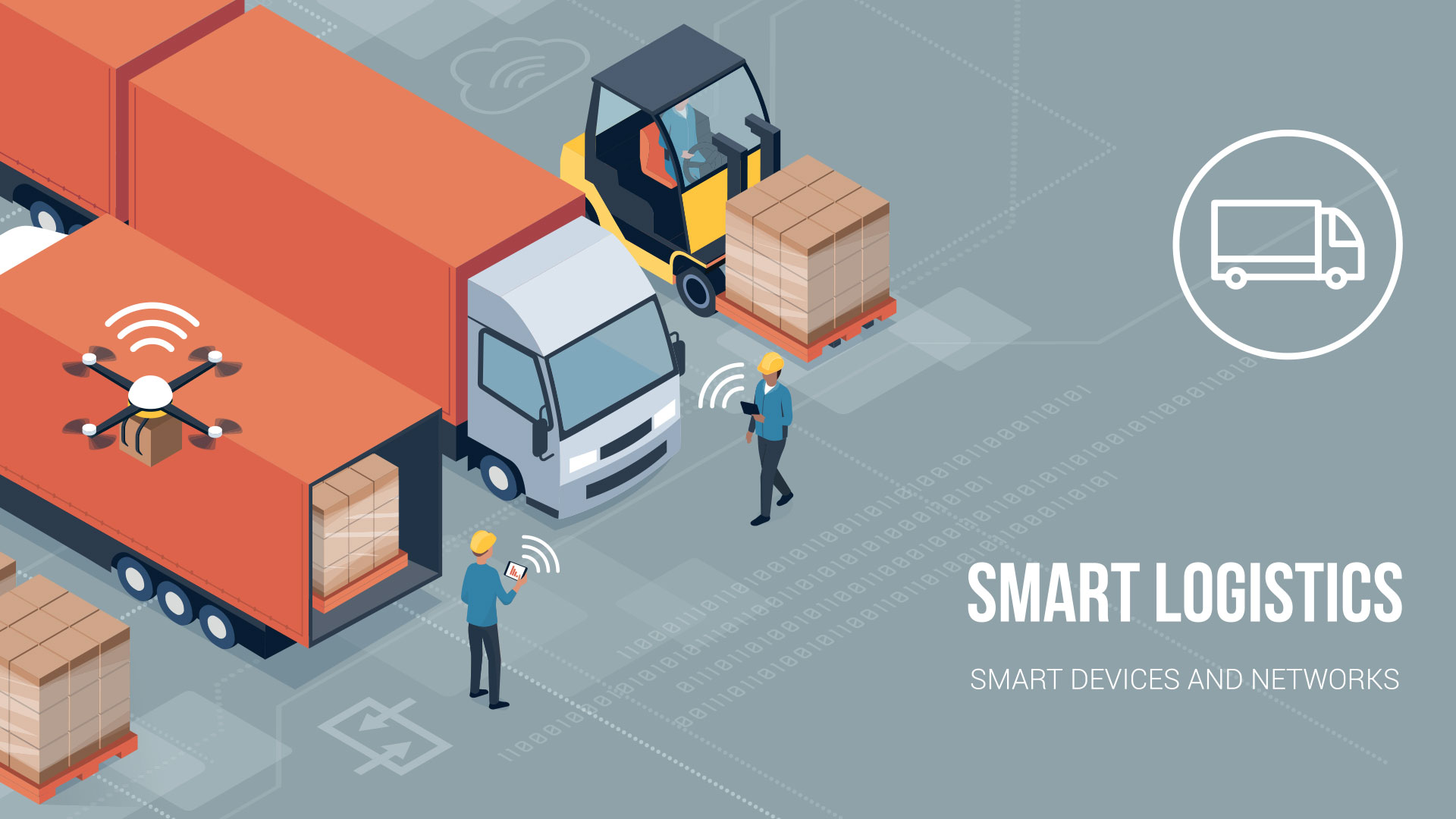 The logistics and transportation industry is on the brim of a technological revolution powered by artificial intelligence. Supply chain management has already been altered by the AI application, machine learning, and predictive analytics, making it a more smooth operation. For sorting and packaging products in warehouses, several facilities use AI-powered robots. In addition, AI algorithms are increasingly being employed in transportation solutions to discover the fastest shipment path and assist with last-mile delivery. Self-driving vehicles will surely be the next big thing in the manufacturing and transportation business.
AI applications are also being used to optimize public transportation scheduling and routing, as well as traffic signal management.
9. Education

Artificial intelligence breakthroughs are giving the education sector a big boost (AI). For students, it is increasingly becoming more personalized and easy. AI has a wide range of applications that are transforming how students learn. Apart from pupils, AI is also assisting in the automation and speeding up of administrative activities, as well as the reduction of time spent on numerous hard jobs. AI has the potential to make a beneficial difference in the education industry by allowing students to follow a more individualized, dynamic, and effective learning path.
Revolutionize the next generation of talent by collaborating with Terasol to create solutions that enhance the way we learn with our Edtech Industry services.
10. Tourism & Travel
Because AI aids in personalizing the travel experience, it has numerous advantages for the travel and tourism industry. Around 40% of Millennials now use chatbots daily. In the travel and tourist industry, AI is used to improve customer service and engagement. Improve customer engagement and customize the overall visitor experience with website chatbots, personalized search platforms, and in-room virtual assistants.
Wrapping Up
We just saw how artificial intelligence is transforming major sectors throughout the world. As AI progresses, it assumes the role of the single most important driving force for technological transformation. Advancement in AI applications for businesses is not limited only to these 10 industries. AI Technologies is now beyond what one might have thought helping businesses to expand and grow rapidly.
Many companies are looking for mobile app development services because they want to create an AI-powered mobile app and integrate a chatbot with it to better serve their clients.
We, at Terasol Technologies, provide our client's businesses with new AI solutions. Our professionals strive to create and deploy AI-driven mobility solutions that are both results-oriented and customer-centric for a variety of organizations in a variety of industries. Contact us, we will be happy to help you grow your business using the power of Artificial Intelligence.